Hiro Mashima's Staff Complete Work on Fairy Tail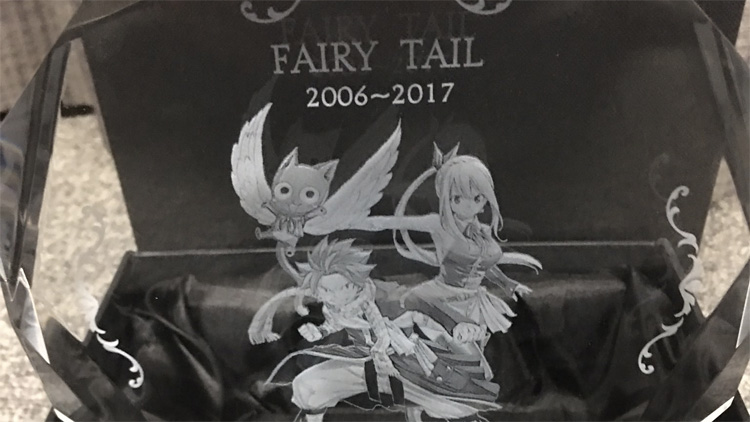 All good things must come to an end, and that includes Hiro Mashima's Fairy Tail, which is set to end soon.
in fact, Mashima's staff have finished their work on the final chapter, according to a tweet from the author July 8.
In the tweet, Mashima wrote that his staff are finished, and that he was presented with a commemorative plaque celebrating the occasion. He thanked the staff for their work and said they were "the best."
The plaque is inscribed with the dates 2006-2017, marking this beginning and end of Fairy Tail's 11-year run in the pages of Weekly Shonen Magazine.
In a follow-up tweet, Mashima wrote that "as for me, though, there's still more work to do."
We'll see the results of Mashima's work soon!
今日でスタッフの仕事が全て終了したのですが、完結記念にこんな素晴らしいものをいただいてしまいました!ありがたいです。最高のスタッフたちです。お疲れ様でした。 pic.twitter.com/iA5eRLlXh1

— 真島ヒロ (@hiro_mashima) July 8, 2017
Source: Crunchyroll