Higurashi: When They Cry – SOTSU Dub Is Out with Returning Cast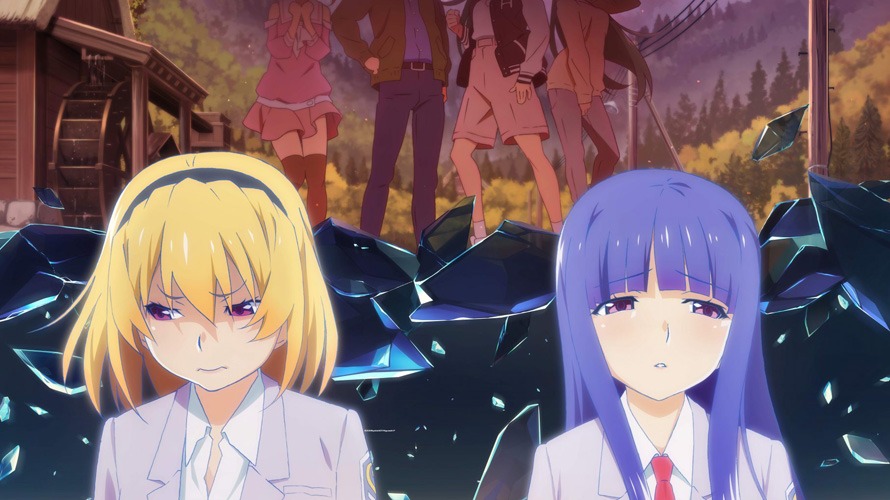 The English dub for Higurashi: When They Cry – SOTSU becomes available on Funimation this week, and it has a returning cast from the previous Higurashi: When They Cry – GOU anime. Apphia Yu is back as Rika Furude, Emi Lo is back as Rena Ryugu, Michelle Rojas is back as Mion Sonozaki, and Brittany Lauda as Satoko Hojo.
The Japanese version is also receiving a returning cast: Sōichiro Hoshi plays Keiichi Maebara, Mai Nakahara plays Rena Ryūgū, Satsuki Yukino plays Mion Sonozaki, Mika Kanai plays Satoko Hōjō, Yukari Tamura plays Rika Furude, Chafurin plays Kuraudo Ooishi, Toru Ohkawa plays Jirō Tomitake, Miki Itō plays Miyo Takano, and Toshihiko Seki plays Kyōsuke Irie.
Higurashi: When They Cry – SOTSU made its debut in Japan last month, launching the first two episodes on July 1. If you liked Ayane's ending theme songs from Higurashi: When They Cry – GOU, you'll be glad to know she is back to perform the opening theme song for SOTSU, "Analogy."
Credits for the original work go to Ryukishi07 and 07th Expansion. The series is being directed by Keiichiro Kawaguchi, who is returning from Higurashi: When They Cry – GOU. It's being produced by Infinite, with character design being done by Akio Watanabe. Animation is being done by Passione. Kenji Kawai, who has previously worked Ghost in the Shell, is composing the music.
The infamous horror franchise has had multiple forms, both animated and in manga format. The original Higurashi: When They Cry anime series came out fifteen years ago, in 2006. It consisted of 26 episodes, and it was followed by the 24-episode When They Cry II: Solutions a year later. It was originally released by Geneon Entertainment Inc. back when the company was still in business. Later Funimation got involved, and Sentai Filmworks released those two anime on DVD and Blu-ray back in 2016.
Source: ANN
____
Danica Davidson is the author of the bestselling Manga Art for Beginners with artist Melanie Westin, and its sequel, Manga Art for Intermediates, with professional Japanese mangaka Rena Saiya. Check out her other comics and books at www.danicadavidson.com.