Hello Kitty Gets Cozy with Laid-Back Camp Anime Collaboration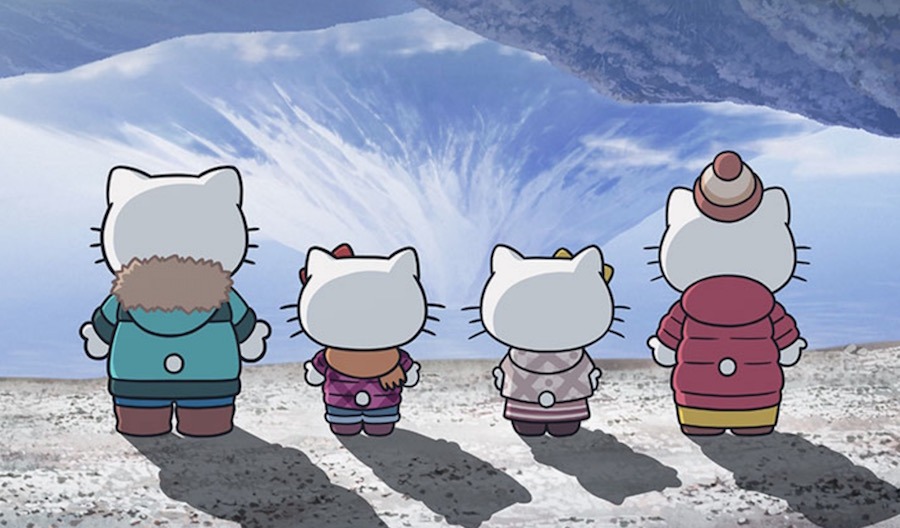 The Laid-Back Camp anime returns with season 2 in January 2021, and some big names are getting excited for the event. The latest to join in on the fun is none other than Sanrio's mascot Hello Kitty, who is featured in a collaboration visual illustrated by C-Station.
This goes hand in hand with the first video in a three-part series, which has Hello Kitty exploring Fuefukigawa Fruit Park and showing off the real-life beauty of Yamanashi. This one will be online until November 8, and the second episode of the Hello Kitty x Laid-Back Camp anime collaboration will be available from November 16 to 23. Finally, episode three will close things out from November 30 to December 7.
Check out the visual and video below.
The cast and staff from the first season of Laid-Back Camp are returning for the second. Crunchyroll streamed the season as it aired, and describes it like so:
Nadeshiko, a high school student who had moved from Shizuoka to Yamanashi, decides to see the famous, 1000 yen-bill-featured Mount Fuji. Even though she manages to bike all the way to Motosu, she's forced to turn back because of worsening weather. Unable to set her eyes on her goal, she faints partway to her destination. When she wakes up, it's night, in a place she's never been before, with no way of knowing how to get home. Nadeshiko is saved when she encounters Rin, a girl who is out camping by herself. This outdoorsy girls story begins with this first encounter between Nadeshiko and Rin.
Via Crunchyroll