HD Riding Bean Kickstarter Successfully Funded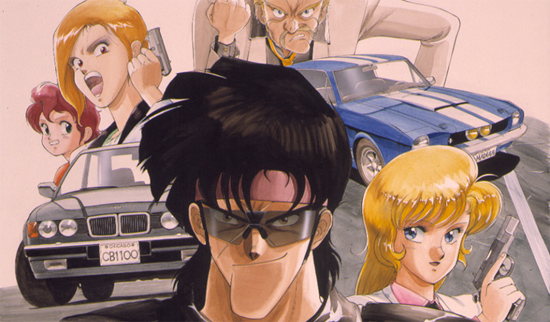 AnimEigo, one of America's oldest anime licensors, has been giving its back catalog an HD upgrade thanks to backers on Kickstarter, who have so far provided the funds for Blu-ray releases of classics Bubblegum Crisis and Otaku no Video.
Now a third title from AnimEigo, Riding Bean, has been successfully funded, meaning a High Octane version of the Kenichi Sonoda classic is on its way.
It took all of 50 minutes to fund the Riding Bean Blu-ray, which contains a new HD transfer of the OVA and both the Japanese and English language tracks. Backers at various levels will also receive bonus items like a 180-page artbook, keychain, cels and new art from Riding Bean creator Sonoda.
Aside from meeting its initial goal, the Riding Bean project also hit its first stretch goal, which means Sonoda will create a new illustration for the Blu-ray cover.
For those wondering what all the fuss is about, Riding Bean was a one-off OVA released in 1989, directed by Yasuo Hasegawa and created by Kenichi Sonoda, most famous for his manga Gunsmith Cats (which takes place in the same universe as Bean) and character designs for shows like Bubblegum Crisis and Gall Force. AnimEigo describes the OVA as a "hyperkinetic mix of gears, guns and mayhem on the streets of Chicago," which sounds about right.
But don't take our word for it – go check it out on Hulu and see what all the fuss is about.
What would you like to see as the next AnimEigo Kickstarter? I'll take Baoh, please.
Source: Kickstarter