Gundam: Iron-Blooded Orphans to Stream… Everywhere
Wondering which site is going to stream the new Gundam series? The answer is, basically, all of them.
Gundam: Iron-Blooded Orphans will premiere in North American on October 4 on Gundam.info, Daisuki and Hulu. It'll also move to Crunchyroll and Funimation a week later on October 11.
It seems like Sunrise really wants you to watch this series.
Non-American fans will want to check out the Daisuki stream, which is available in no less than 13 languages. 2015 is crazy, man.
Gundam: Iron-Blooded Orphans is, of course, the new Gundam series from director Tatsuyuki Nagai and screenwriter Mari Okada, both of anohana and Anthem of the Heart fame. We're looking to seeing what twists they bring to the iconic franchise.
Source: ANN
---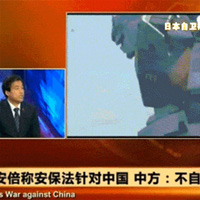 Related Stories:

– Gundam: Iron Blood Orphans Subtitled Trailer Released
– Chinese News uses Gundam as evidence of Japanese Invasion
– Interview: Voice Actor Toshio Furukawa
– Real Life Giant Mecha Duel Planned between USA and Japan
– Gundam Used in Xfit Shaver Campaign