Gun from Gantz:O Gets Full-Size Replica
Gantz:O, the CG-animated film that covers Gantz's Osaka arc, is set to hit screens this Friday, and in anticipation, toy makers MegaHouse have cooked up a little something.
And by little, we mean big. It's a 1:1-scale replica of the X Gun from the film, which weighs in at one-and-a-half pounds and measures almost 10 inches long.
Like an adult version of the annoying battery-powered toy laser you carried around as a kid (or was that just me?), MegaHouse's Gantz gun lights up, makes sounds and opens up when the trigger is pulled.
This is definitely not kids' stuff, though, and the X Gun replica comes with an adult price: ¥39,960, or almost $400. But hey, that's less than half the cost of the replica Dominator gun from Psycho-Pass that came out earlier this year.
Both preorders for the gun and Gantz:O start October 14.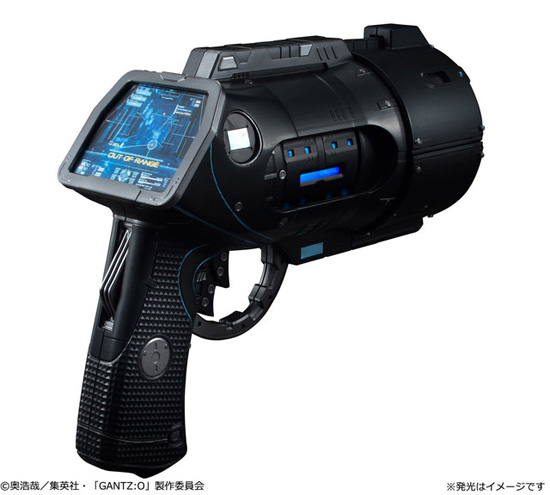 Source: ANN