Gantz Omnibus Volume 1 [Review]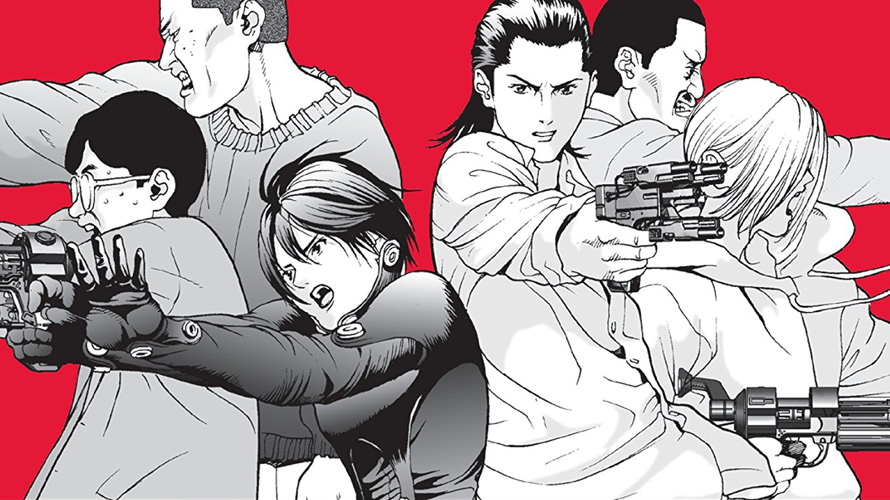 Gantz is a nihilistic orgy of violence, death and nudity. First published in 2000, the series is shaping up to become enshrined as a classic of horror, sci-fi, and action manga. The story follows the brutal misadventures of self-involved horndog Kei, his nicer friend Kato, and Kishimoto, a girl Kei sexually harasses. One day Kei makes the mistake of helping Kato rescue a drunk who falls on the subway tracks. The two are hit by a train, dismembered, and zapped to an apartment. The night only gets weirder from there. Kei and Kato find themselves trapped in a hellish contest in which a black sphere orders them to eliminate alien invaders. Kei and Kato are joined by a number of other people, all pulled from the brink of death and given the same orders. The first group includes a couple of yakuza, an office worker, and the beautiful Kishimoto, who was pulled out of the bathtub while committing suicide. After each battle, the survivors are returned to their lives until Gantz calls them back to be put through the vicious gauntlet once again.
The manga moves much more slowly than the anime; by the end of the first volume of this new omnibus edition, Kei and friends are only facing their second alien. Though the characters may not always be likable, they're fairly well developed, even Kishimoto, whose main function is to provide naked eye candy. The art was created by drawing over 3D computer models and adding shading and tone, creating a computer precision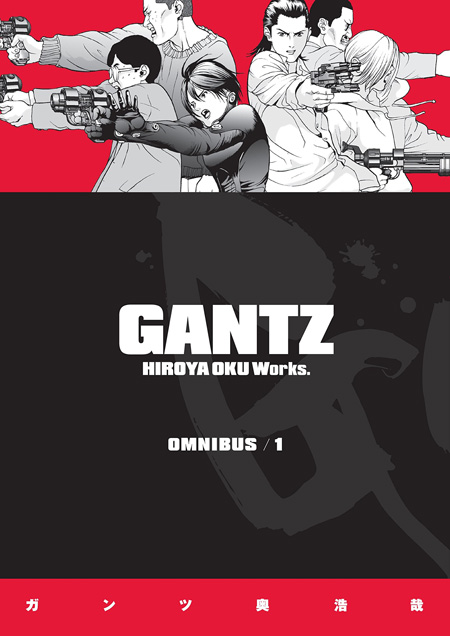 very unlike a traditional hand-drawn manga. The perspective, composition, and anatomy are impressive, as is the amount of work that went into making all the technical elements come together. At the same time, it has a mechanical stiffness that feels cold and distancing. Another distancing factor is the unlikability of the characters. There's no one to root for, and not even many characters the reader might want to see make it to the end. As the manga goes on, many of the characters don't even get names.
But it doesn't matter, because no one reads Gantz for the characters. It's the situation itself that's compelling. What is the Gantz sphere and why is there a comatose human inside? Why are there aliens on Earth? What do they want? Questions about alien invasions and government conspiracies loom in the background even as the violence takes the forefront. If you haven't read the Gantz manga or seen the anime, these omnibus editions are the perfect place to jump on board. Recommended.
publisher: Dark Horse Manga
story and art: Hioya Oku
rating: 18+
This story appears in the June 2018 issue of Otaku USA Magazine. Click here to get a print copy.