Mr. Osomatsu's Matsuno Brothers Hit the Racetrack in New Web Shorts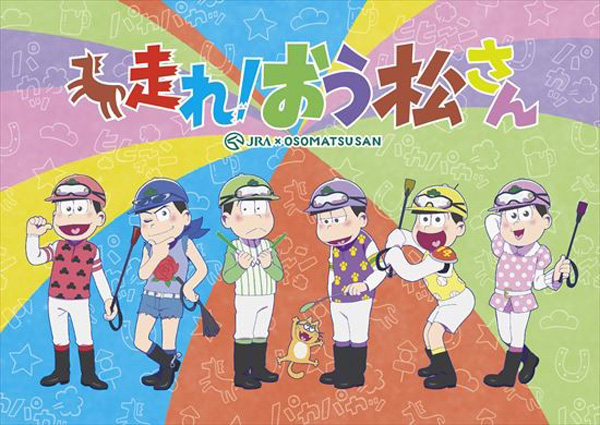 Mr. Osomatsu's Matsuno brothers are going to the races.
The siblings are appearing in a series of promotional videos for the Japan Racing Association, the company that manages Japan's horse racing industry, the first of which is out on YouTube today.
The first of the shorts, which are collectively titled Hashire! Osomatsu-san (Run! Mr. Osomatsu), shows Osomatsu attempting to get his brothers to join him in watching some horse racing, only to be flatly rejected by all five of them (spoiler: it all works out in the end).
The shorts are scheduled to be released every Thursday, with the final sixth episode appearing December 8.
Hashire! Osomatsu-san is animated by studio Pierrot, who produced the Mr. Osomatsu series.
Source: Natalie