Go Behind the Scenes of Hatsune Miku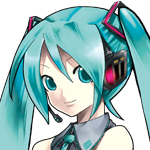 If you find virtual Vocaloid idol Hatsune Miku interesting at all, you'll want to check out the first installment of a new documentary. The eight-and-a-half minute clip takes us behind the scenes of a music video by BUMP OF CHICKEN, exploring the technology behind Hatsune Miku and showing how a real musician can perform together with the Vocaloid.
The best part? It's subtitled in English! Dig into the beginning of the 39ch documentary below.
Here's the BUMP OF CHICKEN song in question, "ray," without the assistance of Miku:
Via Crunchyroll