Gloomy Bear Claws Its Way into a TV Anime in April 2021
Created by Osaka-based artist Mori Chack, Gloomy Bear is a mascot that originally made its debut in 2000. Now the character is officially going to star in a TV anime, with Koichi Yamadera (Spike Spiegel in Cowboy Bebop) in the lead role alongside Natsuki Hanae (Tanjiro in Demon Slayer) as Gloomy's young owner Pity.
Gloomy the Naughty Grizzly is set to premiere in Japan in April 2021, and the announcement came with a promotional video, a clip focusing on creator Mori Chack and the 20-year buildup to the anime, and a pair of key visuals.
Here's the announcement trailer:
Spotlight on Mori Chack:
Visuals: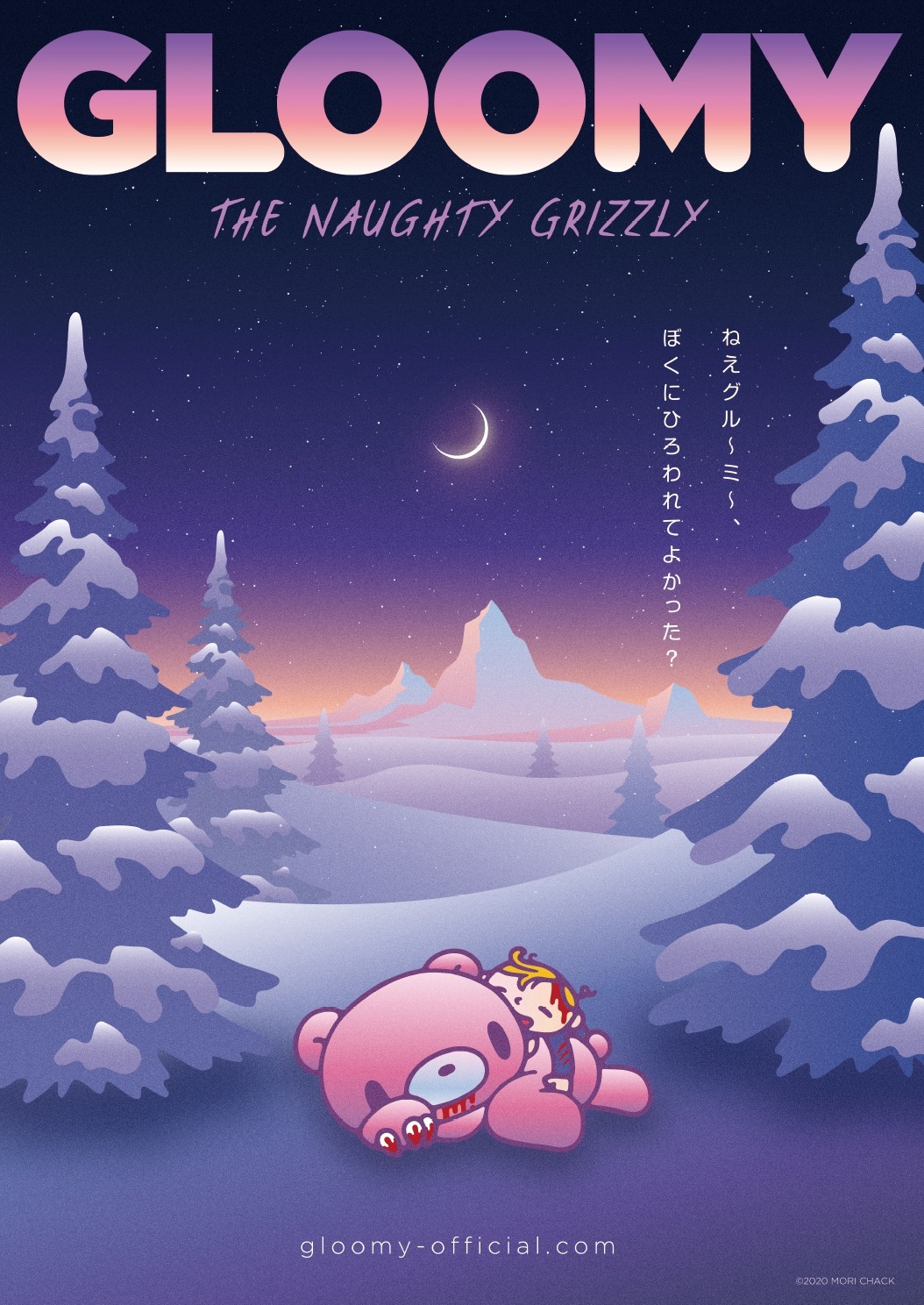 While we wait for more, you can check out the official website, Twitter, Instagram, and collection pages.
Source: Press release
© 2000-2020 MORI CHACK All Rights Reserved.