GKIDS to Bring Studio 4ºC's Fortune Favors Lady Nikuko Anime Film to Theaters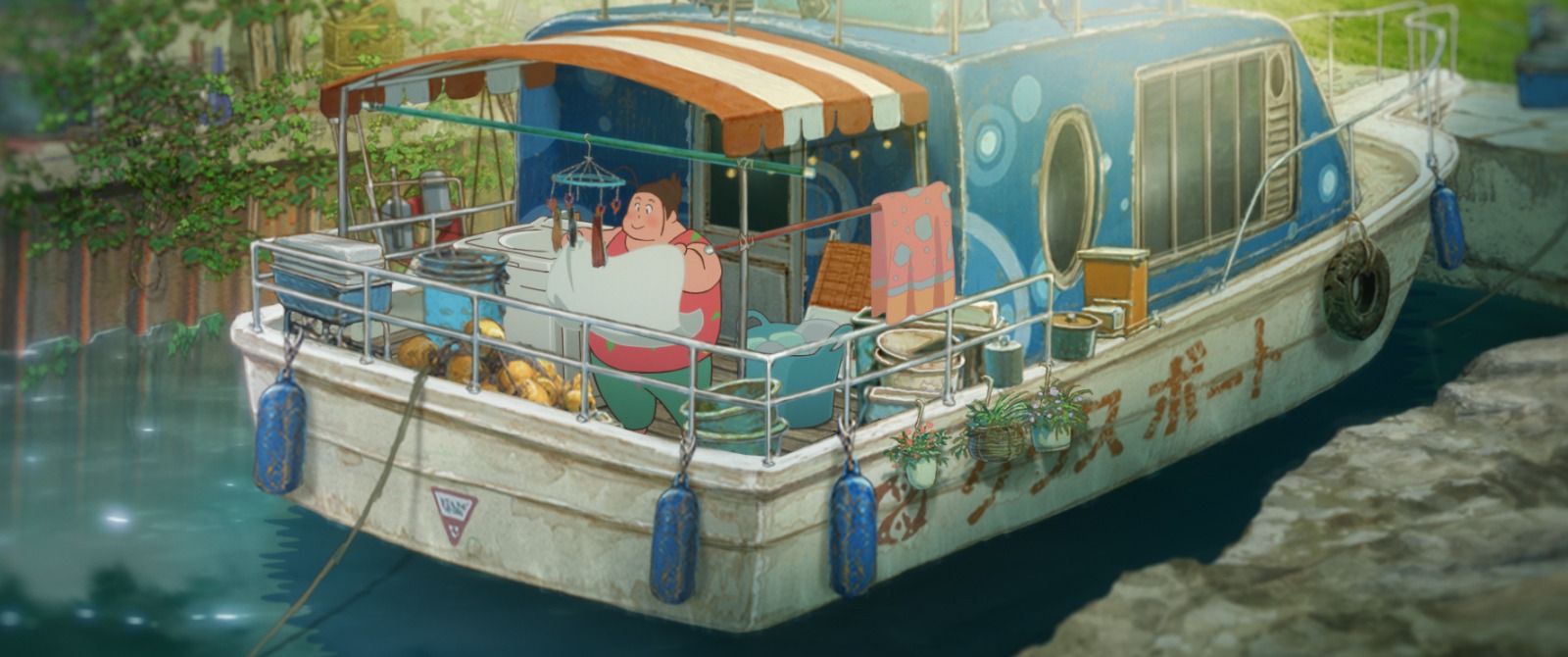 GKIDS announced the license of another anime film today, this time with upcoming plans for Studio 4ºC's Fortune Favors Lady Nikuko. Known as Gyoko no Nikuko-chan in Japan, the film is based on a 2014 novel written by Kanako Nishi and published by Gentosha.
Ayumu Watanabe (Children of the Sea) directed the adaptation, with Satomi Ooshima (Hataraki Man) on the screenplay at Studio 4ºC (Mind Game, Genius Party, MFKZ).
GKIDS shared a message from director Watanabe along with the news:
"To everyone in the United States! This is terrific news! I am very excited that this film will be shown to you all. Occasionally, I feel that I am inspired by the art that is American entertainment. I'm revealing this for the first time here, but back when Nikuko didn't have a soundtrack or theme song, and I was planning out this film, there was a song I always listened to. I heard that a long time ago, Americans hummed this song to overcome predicaments. It's a great story that makes you perceive the power of entertainment. It had a substantial influence on the spirit of this movie. It would be nice if that's conveyed to you all! Many thanks to the excellent song from America, "On the Sunny Side of the Street" …"
GKIDS describes the film as such:
Nikuko is a brash, jolly, scattered, and passionate woman in an otherwise sleepy seaside town in northern Japan. She's also the single mother of 11-year-old Kikuko, who is her opposite in many ways. Kikuko is a string-bean of a young girl, pensive, quietly curious, and methodical in how she approaches life in this small harbor town.
Nikuko embarrasses Kikuko as any mom of a preteen would, but Nikuko's bold spirit makes her especially well-known in a town where Kikuko herself wants nothing more than to simply blend in. As Kikuko navigates the everyday social dramas of middle school, enhanced with touches of magical realism from her ever-present imagination, a shocking revelation from the past threatens to uproot the pair's tender relationship.
Fortune Favors Lady Nikuko is coming to theaters in 2022.
Source: @GKIDSfilms