Girl from the Other Side: Siúil, a Rún Kickstarter Brings in About $208,960.49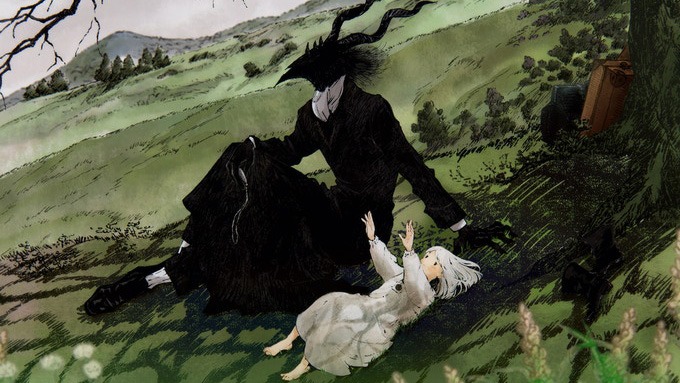 In March, Wit Studio created a Kickstarter campaign in the hopes it could come up with about $27,620 to fund a new anime adaptation of the manga Girl from the Other Side: Siúil, a Rún. They reached their goal within a day, but the Kickstarter's deadline was still way off, so people have continued to donate. The Kickstarter officially ended on May 9, and by then it had brought in 22,670,343 yen (about $208,960.49) from 1,418 backers.
Since they got so much extra money, Wit Studio will be coming out with extra Girl from the Other Side: Siúil, a Rún goodies. They're making an additional bonus short anime, and people who gave certain amounts will receive a storyboard booklet and behind-the-scenes booklet. All people who financially supported will also receive a digital original manga chapter.
Wit Studio wrote on the Kickstarter campaign, "We can't hide our surprise at the size of the numbers and the outpouring of support from everyone, which we never thought possible when we first planed the crowdfunding project. We greatly appreciate your support and give you our sincerest thanks for being a part of the project."
Source: ANN
____
Danica Davidson is the author of the bestselling Manga Art for Beginners with artist Melanie Westin, and its sequel, Manga Art for Intermediates, with professional Japanese mangaka Rena Saiya. Check out her other comics and books at www.danicadavidson.com.