Ghibli Museum Reveals Its First Photo Book, Entirely Shot with iPhone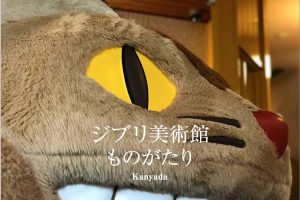 For many, making it out to the actual Studio Ghibli Museum is easier said than done. Thankfully, there's finally another way to experience it, with the first ever photo book now up for pre-order via Amazon Japan.
For this book, Thai photographer Kanyada was given free rein, and took the opportunity to photograph the museum as if it were being seen from the eyes of a child. Fittingly, the theme of the book is "the eyes of a child that an adult has forgotten," which will be expressed over 160 pages in The Story of Ghibli Museum.
In addition to the photography, which was done using an iPhone, the book will feature commentary by Studio Ghibli president—and former museum director—Kiyofumi Nakajima. Producer Toshio Suzuki will provide the afterword.
The regular edition of The Story of Ghibli Museum is priced at ¥3,800 (about $35), and the limited edition—with special postcards and a print run of just 200—is ¥4,800 ($44). It's currently set for a March 20 release.
Source: AnimeAnime.jp via Crunchyroll