Get Your Hands on Master Roshi's Sunglasses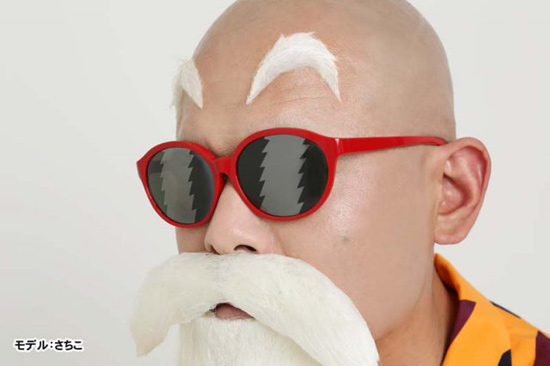 Rejoice: the very sunglasses worn by Master Roshi, original wielder of the kamehameha and a true master of fashion, can now be yours.
The shades of the Dragon Ball character also known as the Turtle Hermit have been brought to real life by cosplay company Cospa and run for a cool 18,000 yen (about $150).
Cospa achieved the "manga-like" stripes with a strip of holographic coating.
Pre-orders are currently being accepted for the sunglasses, which are expected to be released in August and are best worn with Master Roshi's trademark Hawaiian shirt.
Source: Comic Natalie
---
Related Stories:

– 5 Most Underused Techniques in the Dragon Ball Franchise
– Goku's Voice Actor + 1000 Fans Do A Kamehameha
– Arc System Works' Dragon Ball Z Fighter Shown in Action
– New Dragon Ball Z Fan Film Outdoes Hollywood
– DBZ: Resurrection 'F' to hit the U.S. First