Gainax Announces Saudi Arabia Co-Production Desert Knight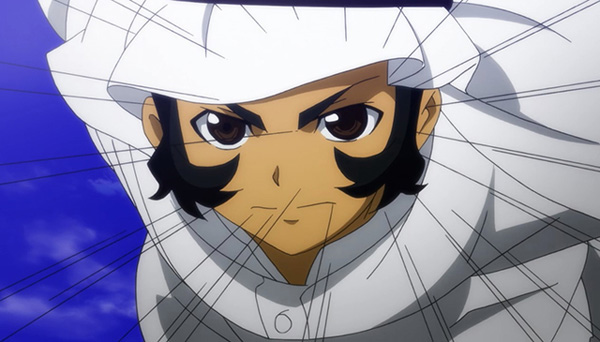 By now, the idea of an international anime co-production isn't particularly novel. Collaborations like The Animatrix or the recent Marvel anime series that blend the talents of Japanese anime studios and western producers have been around for years. But a Japan-Saudi Arabia co-production? That's a new one for us.
The co-production in question is Desert Knight, a new anime produced by Gainax (Neon Genesis Evangelion, Gurren Lagann) revealed at a Japanese pop culture event called Ani:Me in Abu Dhabi.
Gainax is creating Desert Knight with the Saudi Arabia-based media company ARiNAT.
According to ANN, the film "takes place in the Arabian Peninsula and concerns an ambitious young man who decides to challenge the tyranny and the rule of the law of the jungle and bandits to build a world filled with peace and love."
Gainax, which had lost much of its creative force to new studios Khara and Trigger, seems to be in the midst of a rebirth, with the opening of a new studio in Fukushima, the development of Gunbuster 3 and Blue Uru, and now this announcement.
Though this is the first true co-production with a producer in the Middle East we're aware of, anime is apparently quite popular in many countries there. Here's an interesting thread about anime in Saudi Arabia and elsewhere.
Source: ANN