FUNimation Adds Psycho-Pass Movie and More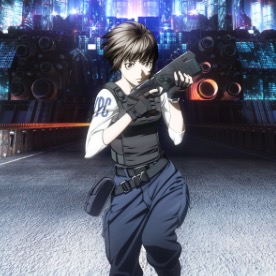 FUNimation had a handful of anime acquisitions to announce at this weekend's Otakon, including a nice mix of both new and old. On the new end of things we can look forward to anime movies such as Project Itoh, Psycho-Pass, and the latest Ghost in the Shell feature.
First up, Ghost in the Shell: The Movie is scheduled to hit theaters in fall 2015. PSYCHO-PASS: The Movie will be coming to theaters in 2016, and Project Itoh—a three-film series based on the science fiction novels of the late Satoshi Itō, including Manglobe's Genocidal Organ, Studio 4ºC's Harmony, and WIT Studio's The Empire of Corpses—is also set for 2016.
FUNimation has the second season of Assassination Classroom set for 2016, as well, and the company detailed collector's edition Blu-ray/DVD releases for both Black Lagoon and Tokyo Ghoul. 
Black Lagoon – November 2015
– Season 1 + Season 2 + Roberta's Blood Trail OVA on Blu-ray – over 13 hours of content
– Collectible "Ammo tin" chipboard box
– 60 page full-color art book
– Black Lagoon lighter
– Black Lagoon dog tags
Tokyo Ghoul  – September 22, 2015
-Collector's Box with Clear Sleeve Revealing Kaneki and Rize's Transformation from Human to Ghoul
– Complete Season 1 in Blu-ray/DVD Combo
– Fabric Poster
– 60-page art book
– 40-page blank journal
– 4 Art Cards 
As for the older stuff, 2005's Noein, from the director of Escaflowne, is coming to Blu-ray in November. And then FUNi is taking it way back with the definitive collection of Speed Racer on Blu-ray, including Mach GoGoGo! episodes never before released in North America. The release will be available in Japanese with English subs for the first time, with more info to come soon. 
Via Crunchyroll