Why The Woman Called Fujiko Mine Is a Must for Lupin III Fans
There's lots of Lupin III out there — more than half a century's worth, in fact. So you'll almost never be out of material to watch. But there's one series in particular — The Woman Called Fujiko Mine — that deserves your special attention.
Released in 2012, the 13-episode series puts the show's beautiful and duplicitous grifter at the forefront. But there's a lot more going on than your typical Lupin story, both in terms of story and style. While it's probably not the best Lupin to start with (we recommend Castle of Cagliostro or The First), it's a must-watch for returning fans. Here are just a few reasons why.
The Retro Art Style
If you read the original Lupin III manga, The Woman Called Fujiko Mine should look a bit familiar. While the series isn't a perfect throwback to Monkey Punch's sketchy original style, it definitely pulls a lot of inspiration from it.
Lupin's style can vary from special to special and from series to series as it stands. But this artistic rendering has a flavor all its own, recalling a more rough and rugged time for the series. It's no wonder the style carried on into multiple sequel movies — though these were under the eye of Takeshi Koike, as opposed to Fujiko Mine director Sayo Yamamoto.
The Sexy Factor
Speaking of the original Lupin manga, it was a lot less all-ages. Like… a lot less. One of the earliest stories involves Lupin recovering a microfiche from a target's daughter who had it, you know, hidden. Suffice to say, even the franchise at it stands has eased up a bit.
But The Woman Called Fujiko Mine brings sexy back in a lot of ways. The art is amazing, yes. But it's also a more adult feel for the series than we've had in literal decades. And Yamamoto, together with writer Mari Okada, nails that mood, right from the start of the opening sequence.
Focus on Fujiko
As you might have guessed from the title, The Woman Called Fujiko Mine focuses up on Fujiko herself. She's had a few specials with a special focus, but this is the first time she's been the main character. And it's a twisty-turny story.
We don't know much about Fujiko… or about any of the show's stars, for that matter. So what does it mean as we start to peel away the layers of Fujiko's life and past? Whatever it amounts to, it's a trial by fire for Miyuki Sawashiro. The voice actress took over the role of Fujiko in the 2011 special Blood Seal – Eternal Mermaid. But in this series, she proves she's more than up to the legenary role.
A Surreal Story
We won't give away too much about the actual story of The Woman Called Fujiko Mine, because it really does have to be seen to be believed. We go from a typical Lupin III story to owl-headed men and Alice in Wonderland imagery. What does it all mean? That's what the rest of the cast wants to know, too.
This is a major reason why the series, while excellent, is not at all a good gateway series for Lupin III. Knowing the characters and their relationships, and knowing what the show is generally like, is a must. If you start with this, regardless of how good it is, you won't get a good idea at all of what the show at large is like. If you have at least a passing familiarity, though… well, for a bit, you might actually find yourself wondering if this feels like real Lupin III. Until the end, anyway.
A Heck of a Payoff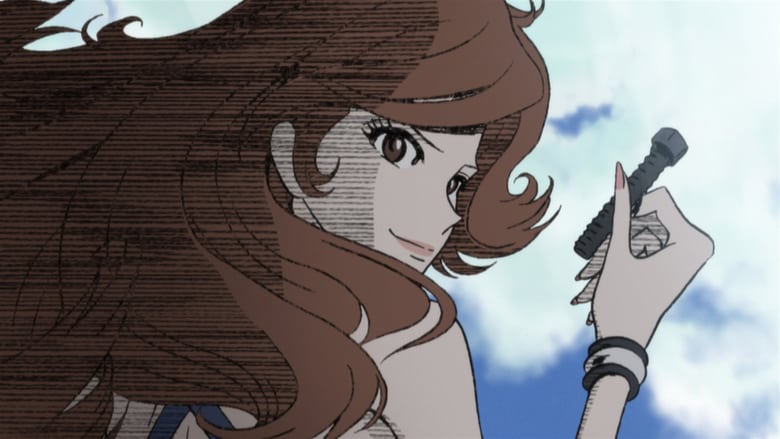 If you find yourself with any doubts as you approach the endgame, hang in there. The final episode of The Woman Called Fujiko Mine brings everything together in a way that's artistic, entertaining, and so very Lupin. The best part? As heavy as it is with lore and character history, it actually doesn't destroy any of what came before. You'll just have to see for yourself what that means.
By the end, the series feels more like an extended special than anything else. It's all one cohesive story with one of the wildest plots we've ever seen in the history of Lupin III. (And for a series that turned out Return of Pycal, that's saying something.) Ultimately, it's a must-see for long-time fans of the series… and, fortunately, something you can finally have on your shelf at home.
---
Otaku USA may earn a small commission on purchases made through links on this article.