Free! The Final Stroke's Theme Song, Trailer Delayed After Tatsuhisa Suzuki Hiatus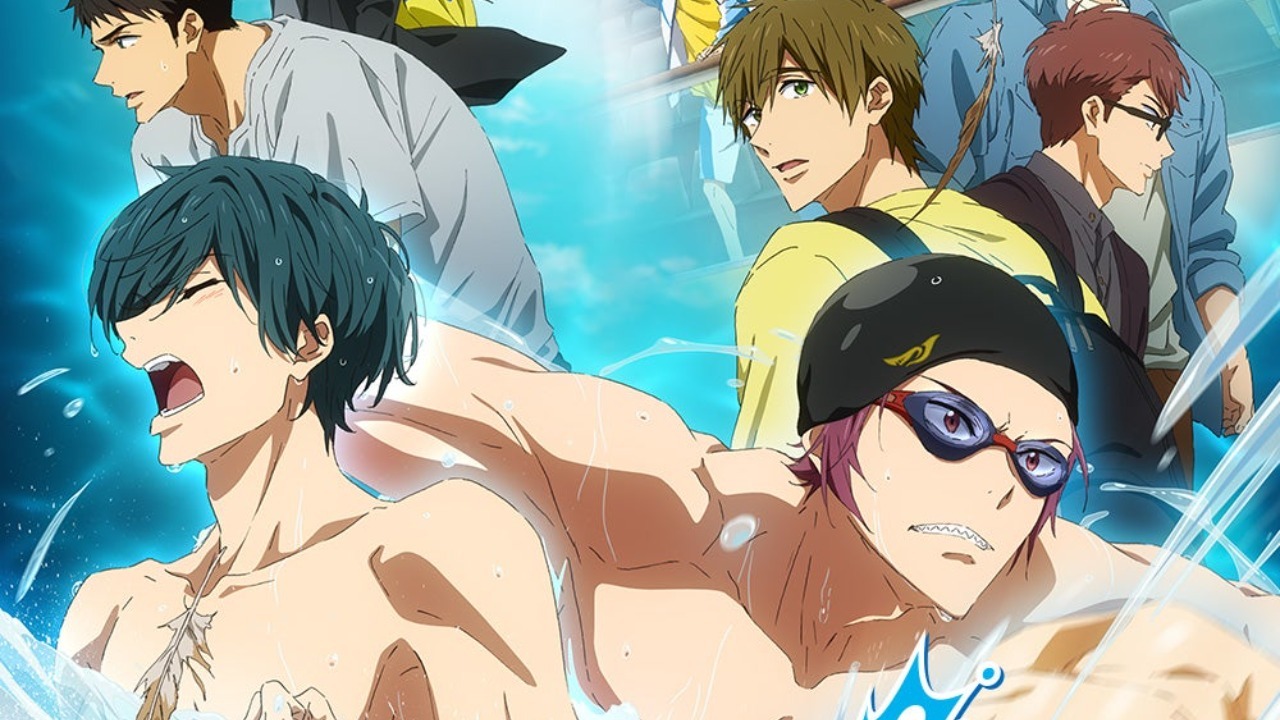 The Free! The Final Stroke two-parter movie project was set to release its theme song on September 15, and to debut a full trailer featuring the theme song this Thursday. However, those plans were scrapped now that singer and voice actor Tatsuhisa Suzuki has announced a hiatus.
Suzuki has two important roles in this project: he's the voice of character Makoto Tachibana, and he's the vocalist for OLDCODEX, the group doing the theme song. The theme song in question is called "Heading to Over – Version:Free! -". Earlier this month Suzuki had put out a vaguely worded statement that said he was taking a break for his health. Shortly after that OLDCODEX put out their own hiatus statement. That same day, LiSA, who is both the singer for the Demon Slayer opening and Suzuki's wife, put out a statement on her partial hiatus, noting mental and physical fatigue.
All of this happened shortly after Weekly Bunshun magazine alleged that Suzuki had cheated on LiSA.
The trailer that was set to come out this week contained the theme song, and the franchise said that it would have been too hard to swap out different music this late in the game. Their social media has been doing a major countdown leading up to the trailer's release. So rather than showing the trailer, Free! has promised to share other important information this Friday. These decisions came about after the Free! franchise's production committee talked amongst themselves and with OLDCODEX's label staff.
The first movie in the Free! The Final Stroke two-parter movie project is scheduled to come out on September 17, followed by the second movie on April 22, 2022. It's supposed to be the franchise's "final chapter," and it's being directed by Eisaku Kawanami at Kyoto Animation. The franchise has already released an anime series and several movies.
Source: ANN
____
Danica Davidson is the author of the bestselling Manga Art for Beginners with artist Melanie Westin, and its sequel, Manga Art for Intermediates, with professional Japanese mangaka Rena Saiya. Check out her other comics and books at www.danicadavidson.com.