Five Educational Anime to Fill the Cells at Work! Void
Akane Shimizu's popular manga Cells at Work! has officially ended its run. The is currently in its second season (inspired by Cells at Work! Code Black), but we're going to miss our favorite hardworking cells. How will we fill the void? With more educational anime, of course!
We've talked briefly about science-centric series before. This time, though, we're expanding into knowledge of all kinds. Give these series a look and get learning!
Moyasimon: Tales of Agriculture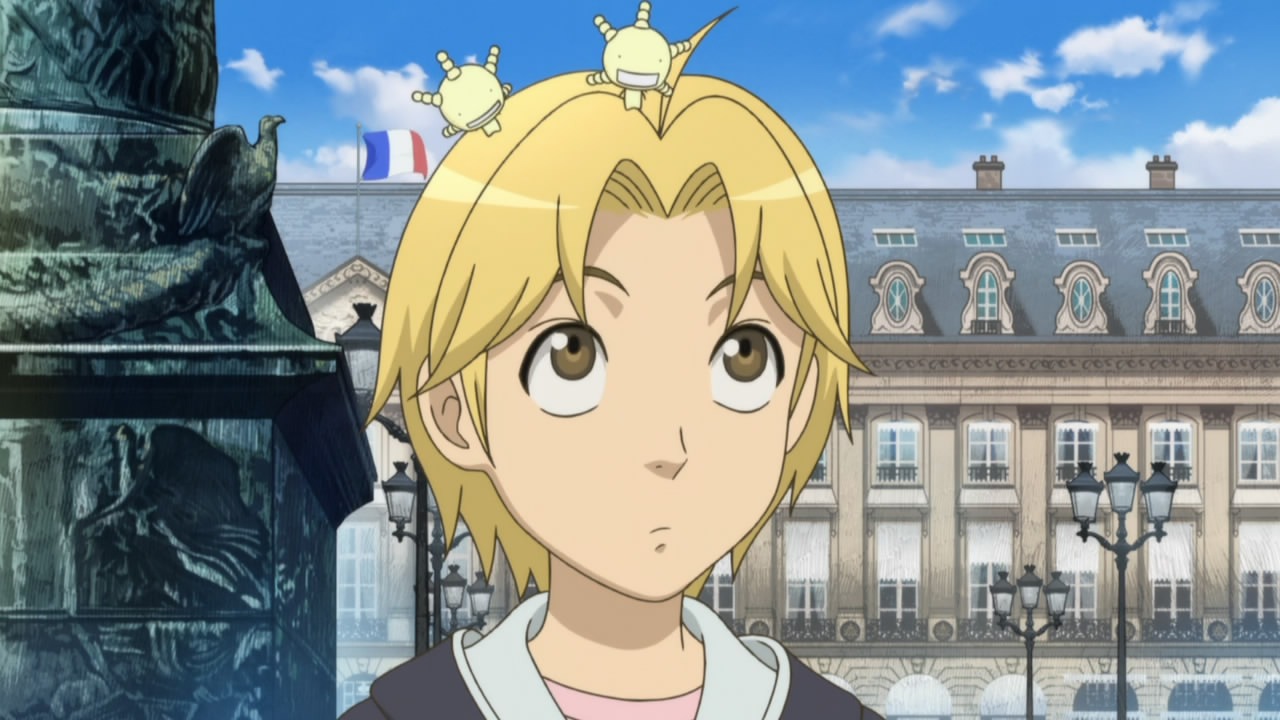 In Cells at Work!, bacteria were the last little dudes you wanted to see. But in Moyasimon: Tales of Agriculture, they're your best friends.
The series stars Tadayasu, a college kid who can communicate with microorganisms. Each of them looks like a teeny buddy inspired by their chemical shape. His weird talent is a big help in terms of both agriculture and brewing alcohol. Most of all, though, it teaches viewers all about the different beings that help make our favorite foods and drinks.
Marie & Gali
Sadly, Marie & Gali may not have taken an interest in Cells at Work!. But that won't excuse her from her lessons.
This fashionable goth girl can't keep her eyes open whenever the lectures start. Then she finds herself in the city of Galihabara, where science is the order of the day and Galileo is her new friend. The bite-sized episodes introduce the viewer to legendary scientists (not just Galileo) and make scientific concepts accessible. By the end of season 1, Marika is kind of into science… just in time to shape up a new uninterested friend.
An obvious choice, and — like Cells at Work! — a show well-known for its scientific underpinnings. Dr. STONE takes the history of human progress and sets it to high speed. That's because whiz kid Senku is trying to rebuild humanity from the ground up. And he just might be able to do it.
His "Kingdom of Science" is entering into a new round of challenges, with season 2 kicking off this month. Senku has recreated everything from light bulbs to ramen… what will he reinvent next?
Of course, there's more out there to learn than science. What Cells at Work! does for biology, Spice and Wolf does for economics.
The fantasy series hails from Isuna Hasekura, whose genre works always carry an underpinning of financial brilliance. It follows merchant Kraft and harvest goddess Holo as they do business across the kingdom. Along the way, readers (and viewers) will learn more about business and finance. And they'll enjoy it — which makes explaining this series to others pretty odd. And speaking of Hasekura…
WORLD END ECONOMiCA
Our final entry is a visual novel on its way to becoming an anime. Also penned by Isuna Hasekura, WORLD END ECONOMiCA takes its story to the moon. Haru is a day trading savant, playing in the gamified stock market of the Lunar Surface. Others notice his talent, and before long he's embroiled in corporate intrigue far bigger than he ever imagined.
The series tackles everything from the stock market to the housing market. At one point, Haru day-trades himself into a coma. If that's not exciting education, I don't know what is.
What else will you be enjoying after Cells at Work?
---
Otaku USA may earn a small commission on purchases made through links on this article.