Fist of the North Star VA Kenji Utsumi Gets New Documentary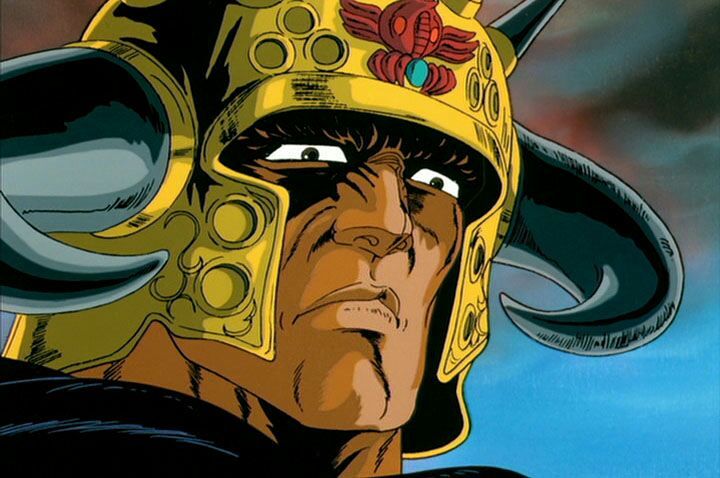 Kenji Utsumi was a prolific voice-actor recognized for his deep register who passed away from cancer in 2013. Almost ten years later, a new documentary movie called Sono Koe no Anata e (translated as To You Who Owns That Voice) is coming out about him in Japan. Ahead of the September 30 debut, a trailer has been released.
Utsumi is most famous for playing Raoh in Fist of the North Star. Among his countless other roles, he played Alex Louis Armstrong in Fullmetal Alchemist and Fullmetal Alchemist: Brotherhood, Millard Johnson in Macross Plus, Papa in Mahōtsukai Sally, and Senbei in Dr. Slump. He additionally did quite a bit of dubbing work, including doing the Japanese dub for actors like Jack Nicholson and Steve McQueen.
The documentary will feature quite a few interviews, including with president of the Ken Production agency Kentaro Utsumi, Anri Katsu, Mika Kanai, Akira Kamiya, Kishō Taniyama, Michiko Nomura, Rikako Aida, Masahiro Itou, Keiko Toda, Daisuke Namikawa, Nana Mizuki
Kōichi Yamadera, Riho Sugiyama, Azumi Waki, Hidekatsu Shibata, Michio Hazama, and Masako Nozawa.
Crunchyroll gave this description of Fist of the North Star:
"'You don't even know you're already dead!!'

The year is 19XX – war has turned the world into a nuclear wasteland.

The oceans have dried up, the land scorched, and it appears as though all life has gone extinct. However, humanity had survived these harsh conditions, only to relapse into society where violence dominates.

In this world of mayhem, a drifter in possession of a lethal fighting style known as the Divine Fist of the North Star wanders through the arid desert. He is Kenshiro, and on his chest he bears 7 wounds as he treks through the wastelands to rescue his lover Yuria who has been kidnapped by Shin, his former friend. Along the way he takes Bat and Lin under his wing as they continue their journey. With the ruins of earth as the backdrop, many come in the way of Kenshiro as he tries to find Yuria in this epic saga!"
Source: ANN
____
Danica Davidson is the author of the bestselling Manga Art for Beginners with artist Melanie Westin, plus its sequel, Manga Art for Everyone, and the first-of-its-kind manga chalk book Chalk Art Manga, both illustrated by professional Japanese mangaka Rena Saiya. Check out her other comics and books at www.danicadavidson.com.