First Macross Frontier Concert in a Decade Takes Off in February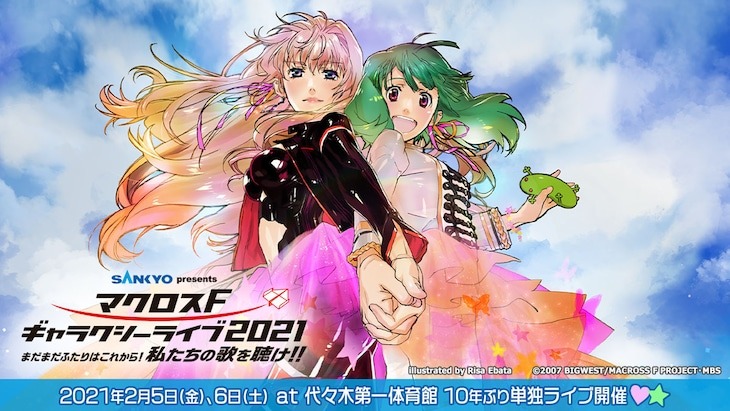 Macross Frontier fans are in for a treat. The first Macross Frontier concert in a decade is set to hit the stage of Yoyogi National Stadium in Tokyo next February.
Frontier songs have been featured in various Macross events over the years, but this is the first Frontier-centric concert in 10 years.
It'll take place on two nights, February 5 and 6, and feature Frontier stars May'n (Sheryl Nome) and Megumi Nakajima (Ranka Lee). Man, I wonder if those two ever imagined they'd still be performing Macross Frontier songs over a decade after the show aired in 2008.
The concert features the title Macross F Galaxy Live 2021 ~We Two Aren't Done Yet! Listen to Our Song!!~.
Tokyo declared a state of emergency to combat the COVID-19 pandemic this spring, but events are now occurring with safety measures in place. Hopefully the situation will allow this concert to go forward in February!
Source: Comic Natalie