Final Fantasy XV Team to "Repay the Favor" to Fans in 2017, Says Director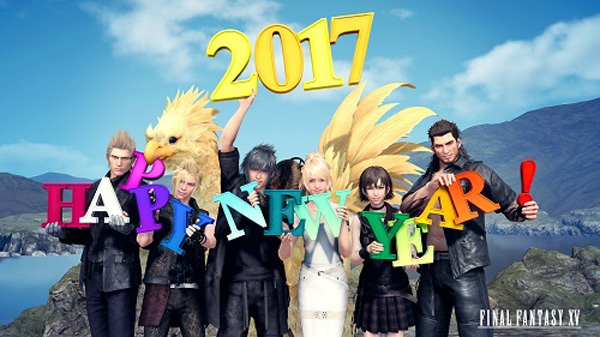 2017 will be a year to "repay the favor" to supporters of Final Fantasy XV, announced the game's director, Hajime Tabata, via the official Final Fantasy XV blog January 1.
Director Tabata's full statement, translated below:
Happy New Year.


In 2016, we were finally able to deliver Final Fantasy XV to everyone. We were able to reach our goal of releasing the game simultaneously throughout the world with 12 subtitle tracks and four dubbed languages. We achieved a fun new experience by delivering a full-CG film together with the game worldwide. We were able to create and release a cel anime, realizing a new way to bring our users and characters together. We managed to create a new way to play by offering a mini-game mobile app, linking the real world and the in-game world.


Us, the FFXV team, were able to do these things because of the warm and powerful support of FFXV fans.


2017 is our year to repay the favor.


At present, there are many users enjoying FFVX in various forms. For us, this is an extremely happy thing. We're currently working on updates and DLC to the original for users to enjoy the game longer and have even more fun.


Please enjoy Final Fantasy XV this year too.


Hajime Tabata, director
Here's looking forward to whatever Tabata and his team send our way this year!
Source: Yaraon