Feature Watch: Knights of Sidonia
The April 2015 issue of Otaku USA magazine—on stands now and available to order online—includes a feature on Knights of Sidonia, the anime adaptation of Tsutomu Nihei's killer sci-fi manga. While discussing the series' take on Nihei's bleak depiction of humanity's future, Brittany Vincent digs into the unique visuals that help Sidonia stand out from the rest the genre has to offer.
An excerpt:
Aside from a host of differences in the narrative and characters from modern sci-fi anime, Knights of Sidonia employs a very unique CG art style that makes it immediately recognizable and sets it apart from the rest. Because the CG is capable of complex animations that simplify depicting explosions with debris, action sequences that utilize slow-motion, and other difficult mechanics that don't always work well with traditional animation, it lends a surrealistic feel to the show. While faces and expressions naturally don't do as well, the CG animation works beautifully when it comes to illustrating the bleak future of humanity, lending an interesting lilt to both human characters and the aliens themselves. 
For more on the series, be sure to grab the latest issue of Otaku USA magazine!
---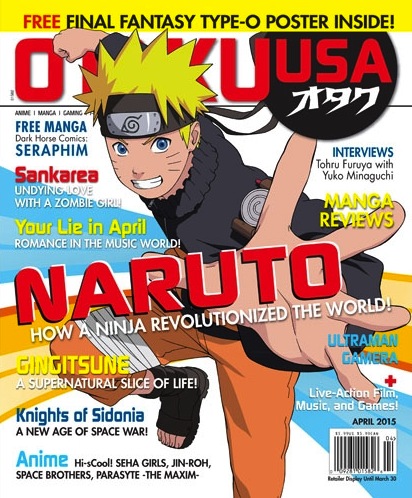 Read more of the Sidonia ​story in the pages of the latest Otaku USA Magazine. For more great anime features, pick up the April 2015 issue of Otaku USA at your local bookstore,
order it from our online store, or subscribe to get every issue!
---
Related Stories:

– Manga Review: Knights of Sidonia vol. 12
– Knights of Sidonia Creator's First Manga Becomes Anime
– Knights of Sidonia Gets Compilation Film
– Anime Review: Knights of Sidonia
– Knights of Sidonia Manga vol. 1