Fans Pay Tribute to Naruto in Boruto Preview Video
Unless you've been living under a rock (a rock without internet access, specifically), you probably know the long-running, much-beloved manga about adolescent ninja Naruto finished its 15-year run this year.
While Naruto spinoffs and side stories continue to hit shelves and screens, there are plenty of longtime Naruto fans who are dearly missing the orange jumpsuited Hokage-in-training, and now a video full of tributes to the series has premiered.
The video, which, if we're being really honest, is basically a marketing tool for the upcoming Boruto: Naruto the Movie, features footage from that film alongside the fans' messages about just what Naruto meant to them.
Here's a small sampling of what some of the comments say:
"[Naruto's] words became an inspiration for me." (0:38)
"Naruto became a part of my life." (0:54)
"Thanks to Naruto, I was able to say 'thank you' to my father for the first time." (1:36)
"I don't know how many times I cried watching Naruto's friends supporting each other." (2:04)
Naruto fans: what memories or feelings do you have to share about your adventures with Naruto?
Source: ANN
---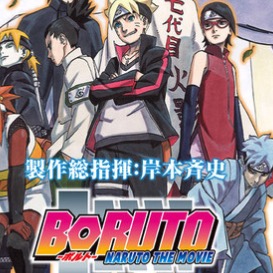 Related Stories:

– Boruto: Naruto the Movie Ads Focus on Family
– Shonen Jump Offers Up a Bonus Naruto Yearbook (in Print!)
– Promos Show Off Naruto Exhibition
– Naruto Creator Masashi Kishimoto Illustrates Album Jacket
– Watch the English-subtitled Boruto: Naruto the Movie Trailer