Fairy Tail Stage Play's Natsu Visual Revealed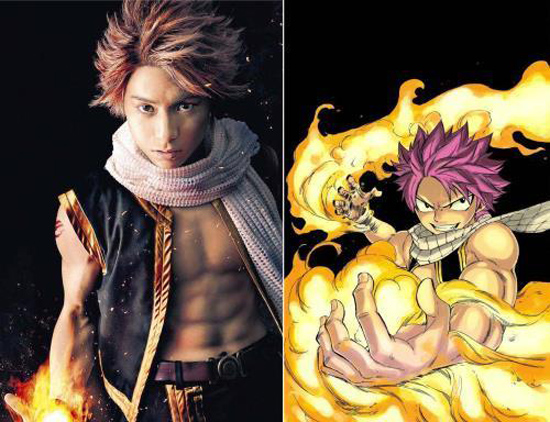 Be still our six-pack-loving hearts.
The PR machine for the Fairy Tail stage play (man, is there any anime that doesn't have a stage adaptation these days?) has revealed its first visual, a photo of Shuuto Miyazaki as Natsu Dragneel. And it's ab-tacular.
Miyazaki is a member of D-BOYS, a group of male actors (the D is short for drama, dream, debut, discovery and development) managed by Watanabe Entertainment.
He and his fellow castmates will take the stage for a production that runs from April 30 to May 9 at Sunshine Gekijo, which also happens to be the venue for the upcoming Kuroko's Basketball play.
Fairy Tail fans who can't make it to Tokyo, take solace in the fact Fairy Tail Zero is currently simulcasting via Funimation.
Not sure Zero has any six-packs that impressive, though.
Source: ANN