Eugeo's Blue Rose Sword from Sword Art Online Gets Life-Size Replica
Following up on the December 2020 release of Kirito's sword, PROPLICA is back with another recreation from the Sword Art Online series. This time it's Eugeo's Blue Rose Sword, which has a replica going on sale this November. The 1:1 scale life-size item measures 100cm and will be priced at ¥11,000 (about US$100), with pre-orders opening via Premium Bandai, Aniplex+, and other retailers in Japan on June 11.
The original staff of the series supervised the creation of the priority class 45 weapon replica, which comes with a holder to prop it up for display. The sword can also play over 100 lines from Eugeo in "human world mode" and "underworld mode" Check out a video and some images below.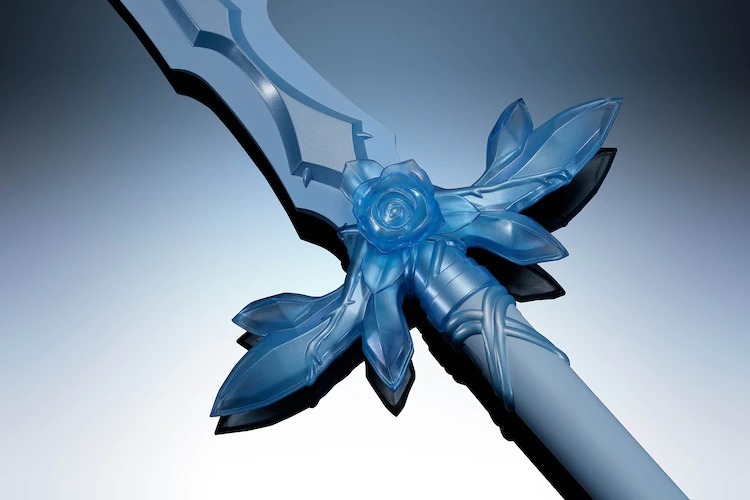 Via Crunchyroll