Full English-Language Casts Revealed for FLCL Progressive and Alternative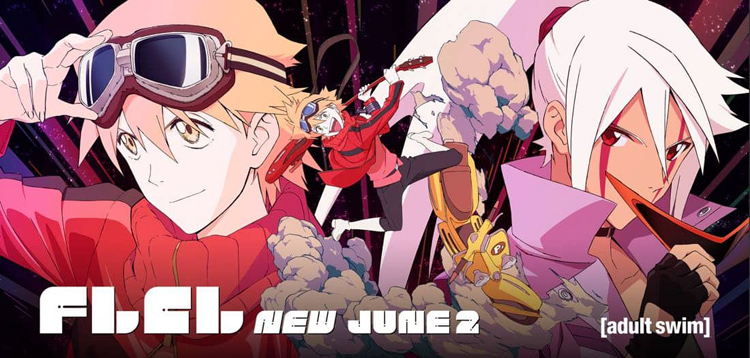 The official FLCL USA Twitter account has just revealed the full cast listings for the English dub of FLCL 2 and 3, aka FLCL Progressive and Alternative.
And considering how many people are looking forward to these series, there's simply no alternative but to report them.
FLCL 2 (FLCL Progressive) stars:
Haruha Raharu: Kari Wahlgren
Jinyu: Allegra Clark
Hidomi: Xanthe Huynh
Ide: Robbie Daymond
Mori: Jon Allen
Marco: Yuri Lowenthal
Aiko: Christine Marie Cabanos
Hinae: Julie Ann Taylor
Marurao: Jason Griffith
Eye Patch: J. David Brimmer
Tonkichi: Steve Kramer
Meanwhile, here's the lineup for FLCL 3 (FLCL Alternative):
Haruko: Kari Wahlgren
Kana: Megan Taylor Harvey
Pets: Marieve Herington
Hijiri: Erica Lindbeck
Mossan: Marianne Miller
Sudo: Patrick Seitz
Sasaki: Max Mittelman
Aida: Ben Pronsky
Bunta: Erick Abbate
Yoga: Steve Blum
Kitaki: Erica Schroeder
Kanda: Ray Chase
As fans are aware, Kari Wahlgren played Haruko (who was also referred to as Haruha Raharu) in the original English dub of FLCL.
On the Japanese side of things, though, the role will be split between two actors. Progressive's Haruha Raharu will be played by Megumi Hayashibara, while Alternative's Haruko will be played by Mayumi Shintani, who played Haruko in the original.
What does it all mean, man? We'll have to wait until June to find out.
Source: Twitter