Little Lessons We've Learned from Keep Your Hands off Eizouken!
The anime and manga community have known about the wonders of Keep Your Hands off Eizouken! for quite a while now. With more eyes on the inspiring series, we're welcoming the opportunity to look back at Sumito Ōwara's work once again. Whether you're a fan, indie creator, or full-on pro, this show has touched hearts and minds in an uncommon way.
Here are just a few things we've picked up from the series. Some of it's about the craft of anime itself, and some is making us take a good, long look at ourselves.
Animating is acting.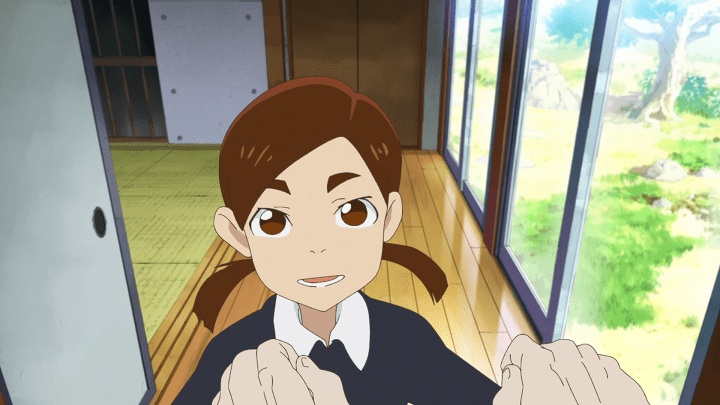 You don't have to be part of the sakuga crowd to know that every key animator has their own style and flair. Watch enough anime, and you'll recognize when one of your faves was in charge of a scene. And, as Eizouken reminded us via the character of Tsubame Mizusaki, that's because animation is its own style of acting.
Most of us know this if we've watched animated shows enough. But a flashback to Tsubame's childhood drives this home. We see moments of motion that stuck in her brain: helping her grandmother walk, throwing water from a ladle, and dance lessons. All those things from her life went on to influence how she put pictures into motion. And while her friends in the Eizouken appreciate her talent, people who remember these moments can see their influences directly.
Sound design is a big deal.
Audiophile Doumeki Parker may seem like an obstacle to the Eizouken at first, but she ends up being an essential member of the group. It's not just because of her massive audio library, either: her sound mixing know-how brings their animation to a whole new level.
There are some fantastic scenes late in the series devoted to Doumeki's search for sound effects. We see how a change in sound can completely change the tone of a scene, even if it's something as tiny as a footstep or the sound of waves. Animation is a collaborative effort, and this audio genius's presence shows us that the wonders of anime aren't just in the art.
Anxiety is a filthy liar.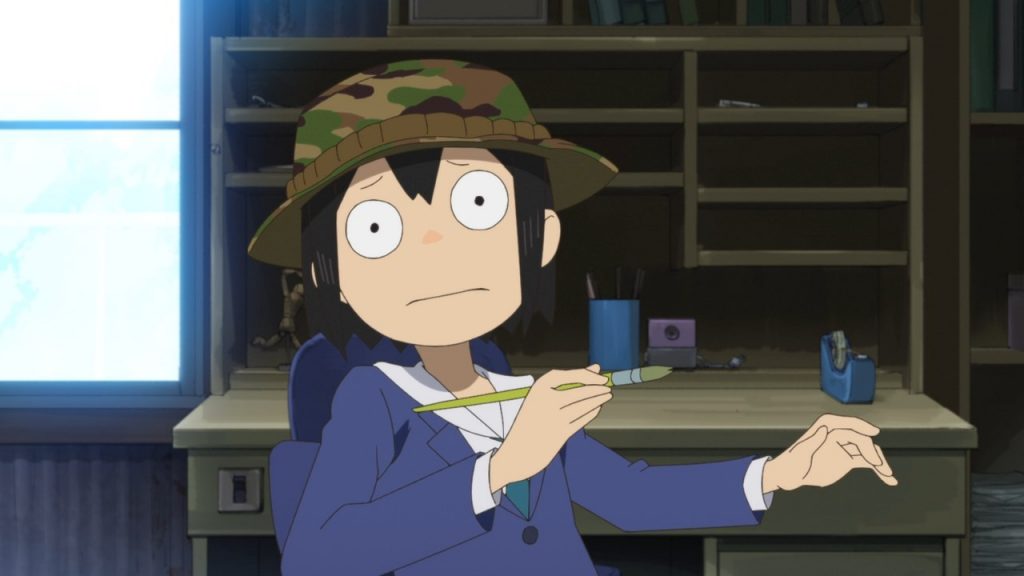 Eizouken's Midori Asakusa is an artistic and world-building prodigy. Her flights of fancy lead to stunning creations, and her mind pretty much never stops. Even as the club is working on one project, she's filling her notebook with ideas for six more. Even so, she has moments where she's terrified of being judged, or of not being good enough once others see her work in action. The rest of the Eizouken know she's talented, but these doubts eat away at her.
That's one of the more down-to-earth lessons of the series: anxiety, impostor syndrome, and fear of judgment can affect even the most talented and driven creators. And those thoughts aren't true or productive. There's something to be said for being motivated to be better. But when those thoughts become crippling, you run the risk of stalling yourself, and not creating anything. And odds are there are people out there waiting to see what you can do. We could all do with friends like the Eizouken to back us up at times like that.
What has Keep Your Hands off Eizouken! taught you! If you haven't seen it, now's a good time to start — or to pick up the manga!
---
Otaku USA may earn a small commission on purchases made through links on this article.