Eating Out Otaku Style: Starchild Cafe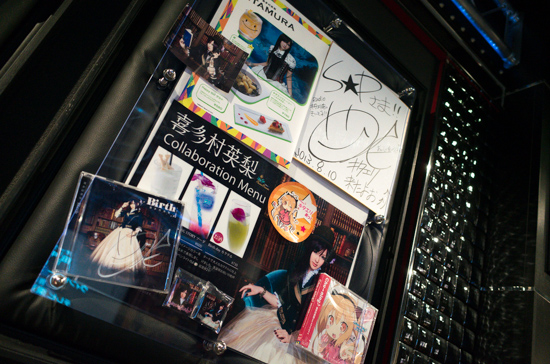 For fans of 90s anime in particular, the name Starchild is instantly recognizable. The anime arm of giant record label King Records, Starchild was involved with the financing and music production of a string of hits in the 90s, including Evangelion, Nadesico, and Slayers. This isn't to suggest Starchild have gone anywhere, though: they're still involved in releasing anime soundtracks and producing anime like Coppelion, Flowers of Evil and the upcoming Knights of Sidonia.
Starchild have also gotten into the anime cafe game, which brings us to the subject of this feature: the Starchild Cafe, which opened its doors in late 2012.
The cafe is located right smack in the center of the anime world, Akihabara. Though it's close to Akihabara station, the cafe isn't immediately visible from the street, as it's tucked into the second floor of a Pasela, a high-end karaoke place you'd be forgiven for mistaking as a hotel.
The cafe is a cozy space, with seating for about twenty people, we'd guess. Starchild is first and foremost a record label, and that's the emphasis you'll encounter in the cafe. It's decorated with anime album covers, posters and memorabilia, many signed by the musicians.
The menu, full of themed drinks and food, is separated into two sections: anime and musicians. Starchild are clearly very proud of their history, as the menu isn't based just on recent properties, but some of their successful older titles like Slayers. This also means that yes, you can indeed eat food inspired by superstar voice actress Megumi Hayashibara. Be still my heart.
Starchild Cafe, like a lot of these places, also does "collaboration" tie-ups with recent productions – this month their special menu is based on Hozoki no Reitetsu, the currently-airing Wit Studio comedy about the Japanese afterlife.
But for us, the most charming points of Starchild Cafe were the video screens, which were looping a set of Starchild anime openings. Silly as it may sound, it was a blast to sit and bathe in the nostalgia, exclaiming, "oh yeah, I remember this!" with each successive video. Sure, you can find every one of those openings on YouTube, but seeing them in a communal setting surrounded by people with that same nostalgia is fun, darn it.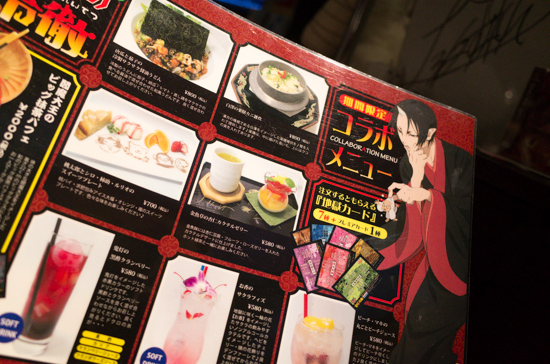 Is Starchild Cafe a must-see? Not really. But if you're in the area (and what self-respecting anime fan wouldn't make a stop in Akihabara?) and are a fan of any Starchild-produced titles, it's a nice little spot to grab a 90s-themed breather.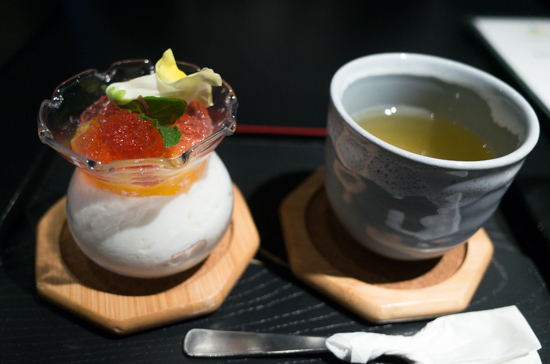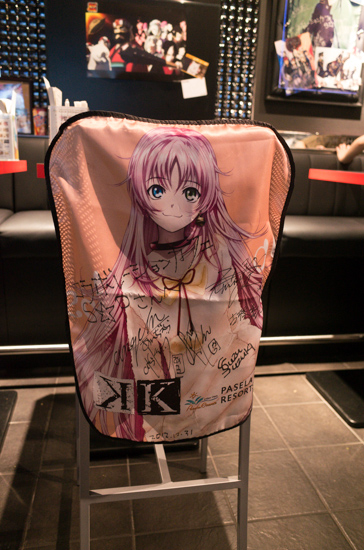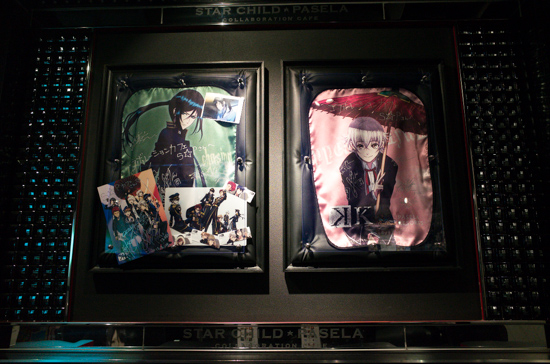 Starchild Cafe
Tokyo, Chiyoda-ku, Sotokanda 1-1-10
Hours: 12:00-22:00 every day