Dumbbells You Lift? Creators Launch Underground Fighting Manga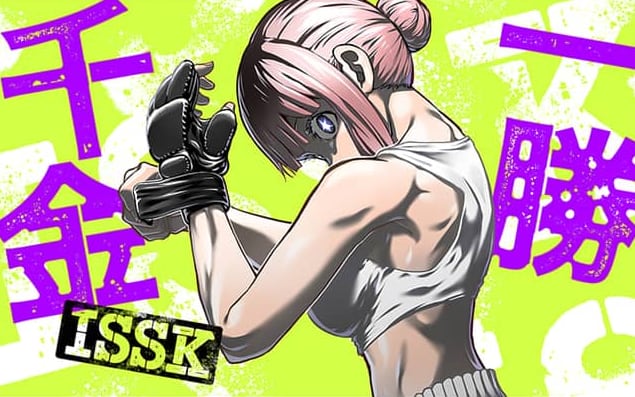 Yabako Sandrovich and MAAM, the creators of meme-tastic manga How Heavy Are the Dumbbells You Lift?, are back. The pair are launching a new manga May 1 called Issho Senkin (Priceless Victory) in the Manga ONE app.
The manga is about an underground women's fighting group, and features a pretty badass piece of teaser art. The tagline reads: "Money? Dreams? Women's fierce battles."
Looking forward to seeing this pair's take on underground women's fighting.
Here's how Seven Seas describes the duo's manga How Heavy Are the Dumbbells You Lift?:
Hibiki is a teenage girl who loves to eat, but when she notices her waistline expanding, she decides to check out the local gym. The gym is full of buff dudes…and Akemi, the student council president?! When Akemi tries to convince Hibiki to take up weight training, Hibiki resists–until she meets pretty boy trainer Machio. Now, Hibiki is willing to do whatever it takes to get fit!
Source: ANN