Dragon Ball Blu-ray Gets Censored in Japan, Toei Offers Refunds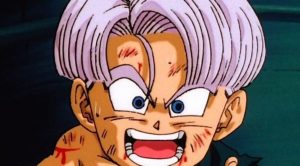 How would you feel if you thought you were getting an unedited collection of Dragon Ball anime movies, only to find alterations had been made to the decades-old classics? That's what happened when Dragon Ball the Movies Blu-ray #6 hit shelves in Japan, and Toei is now offering refunds to customers as a result.
The edits in question primarily center on changing the frames themselves to remove shots of characters giving the middle finger. Toei said they changed the scenes so they wouldn't negatively influence children. That might be okay in a set that was understood to be edited, but these collections specifically stated the opposite.
At least disappointed fans can now get their money back. Here are some of the changes that ruffled feathers, as captured by Twitter user @Nappasan.
The original is on the left, with the new edited version on the right:
Via Kotaku