Diabolik Lovers Season 2 Announced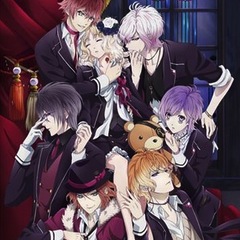 Fans of otome game anime adaptation Diabolik Lovers can look forward to some more, with the announcement that the series is getting a second season. The Mukami brothers are being teased for the series return along with Subaru, the sixth and youngest of the Sakamaki brothers. 
Rejet's original Diabolik Lovers visual novel launched on PSP in Japan in October 2012, and the original 12-episode Zexcs anime adaptation premiered in September 2013. You can see the official Twitter account's announcement for the new season below. 
【お知らせ】アニメ「DIABOLIK LOVERS」第2期の制作が決定! 逆巻兄弟はもちろん、無神兄弟も登場! 続報をお楽しみに☆
みなさま、応援よろしくお願い致します!! pic.twitter.com/sf0MN9qSCJ

— アニメDIABOLIK LOVERS公式 (@anime_dialover) February 9, 2015
There's also a stage play adaptation on the way, set to be held at the Rikkōkai Theater in Tokyo's Shinagawa district from August 26 to 30.
Via Crunchyroll, Anime News Network

---
Related Stories:

– Anime Review: Diabolik Lovers
– Diabolik Lovers Anime Gets First Promo