Demon Slayer: The Hinokami Chronicles Game Heads to Switch
This week kicked off with news that Demon Slayer -Kimetsu no Yaiba- The Hinokami Chronicles—the action game by SEGA and developer CyberConnect2—will be coming to Nintendo Switch next. Western release plans were announced right after the Japanese reveal, and fans can look forward to bringing the action with them on the go with their Switch starting on June 10.
The Switch version of The Hinokami Chronicles includes everything the other versions started with, as well as the six playable characters—Rui, Akaza, Susamaru, Yahaba, Enmu, and Yushiro & Tamayo—that have since launched as DLC and some new online missions.
The physical launch edition is now up for pre-order, packing the full game with 1 Kimetsu Academy Character Unlock Key (Tanjiro Kamado).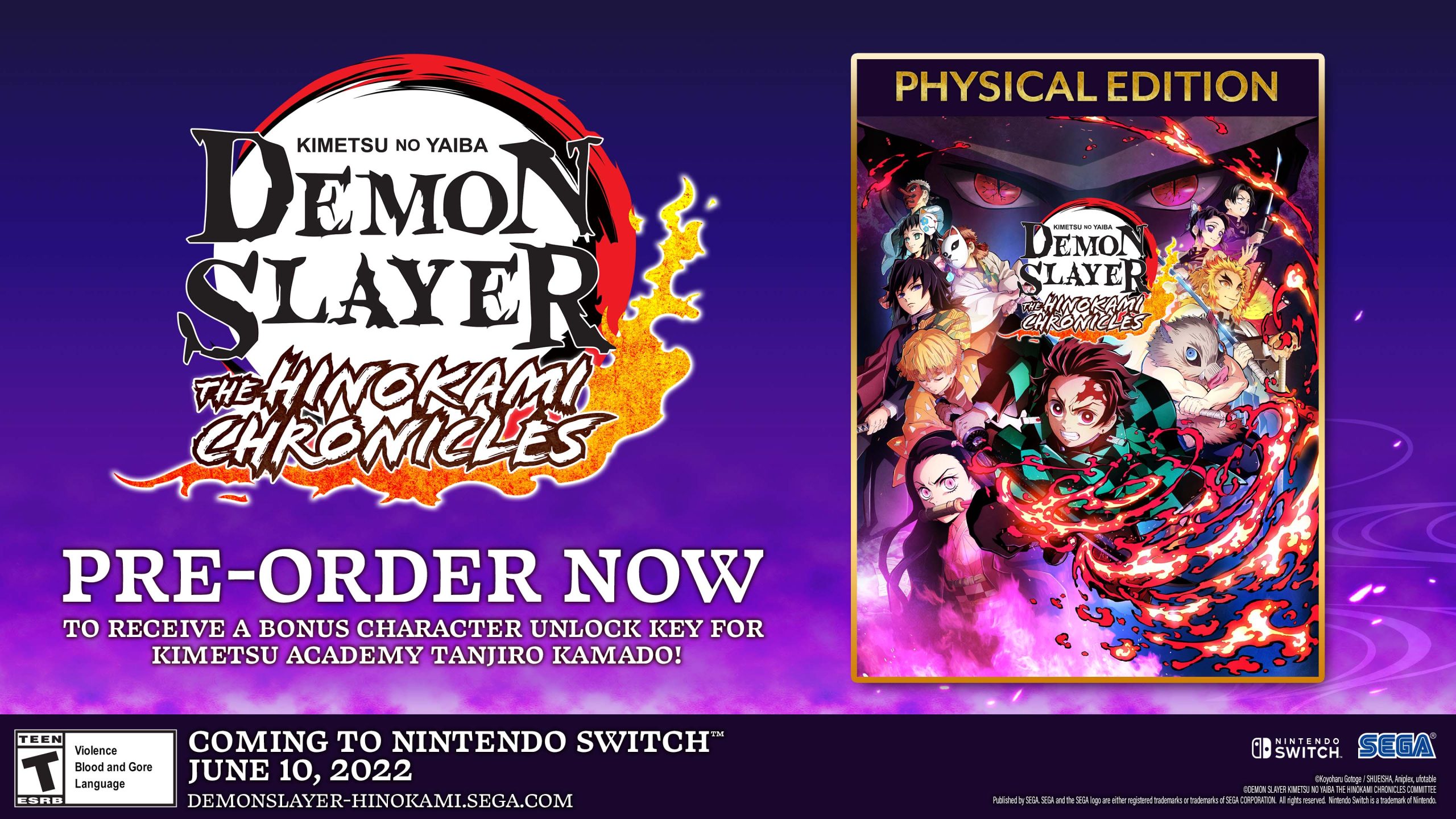 SEGA outlines the features:
Exhilarating Arena Battles – Master the multitude of spectacular skills of a wide roster of characters from the anime and the series' official spinoff, including Tanjiro and Nezuko, to overcome challengers in head-to-head battle, locally and online.*
Moving Drama – Take up the sword as Tanjiro Kamado and guide his journey to become a Demon Slayer and turn his sister Nezuko back into a human.
Thrilling Boss Battles – Action and drama reach their peak in specially designed battles against powerful demons that will test Tanjiro's mettle.
Original Anime Voice Cast – The original English and Japanese voice casts of the anime return to bring their authentic portrayals to the game.
Demon Slayer -Kimetsu no Yaiba- The Hinokami Chronicles is currently available on PlayStation 4, PlayStation 5, Xbox One, Xbox Series X|S, and PC.
Source: Press release