Date A Live Season 4 Set for October 2021 Premiere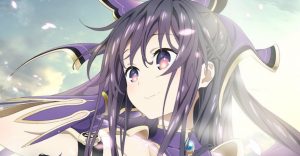 It's been almost exactly a year since Date A Live season 4 was announced, and now we finally have some more information. As revealed during this past weekend's Kadokawa Light Novel Expo event, the fourth season will arrive this October, with Jun Nakagawa returning to the series after helming the Date A Bullet movies.
Other returning staff members include Naoto Nakamura as character designer and Go Sakabe as composer. Fumihiko Shimo is on series composition, and the cast members from the first three seasons will all be back in their respective roles.
Key visual:
Beyond Date A Live season 4, more projects will be revealed soon to celebrate the series' 10th anniversary. The milestone is right around the corner on March 19. While we wait for Date A Live IV, there's plenty of time to catch up with the previous seasons on Crunchyroll, which describes them below.
Ordinary high school boy Shido discovers a mysterious girl at ground zero of a recent spacequake. Shido learns, through his sister Kotori, that the girl is one of the Spirits: mystical creatures responsible for the spacequakes. Shido is recruited to help "seal" the sprits and end their threat to mankind. There's just one catch: the only way to seal a spirit—is to make her fall in love with you.
Via Crunchyroll