D.N.Angel Manga Series Ends After Nearly 24 Years
It's been almost 24 years since Yukiru Sugisaki's D.N.Angel manga made its debut in the pages of Monthly Asuka magazine. The series first kicked off in November of 1997, and despite its on again off again hiatus status at times, it's now officially coming to an end in this year's March issue of the same magazine.
17 volumes have been released so far in Japan, and the 18th hits shelves over there on March 24. 13 of the volumes are available in English via VIZ Media, who picked up the series following its initial release by Tokyopop.
An exhibition will be held this May at Marui City Yokohama to celebrate, complete with illustrations from the complete run. More details are on the way, but for now you can see the commemorative art on the cover of the March issue of Monthly Asuka, which just arrived with the final chapter in tow.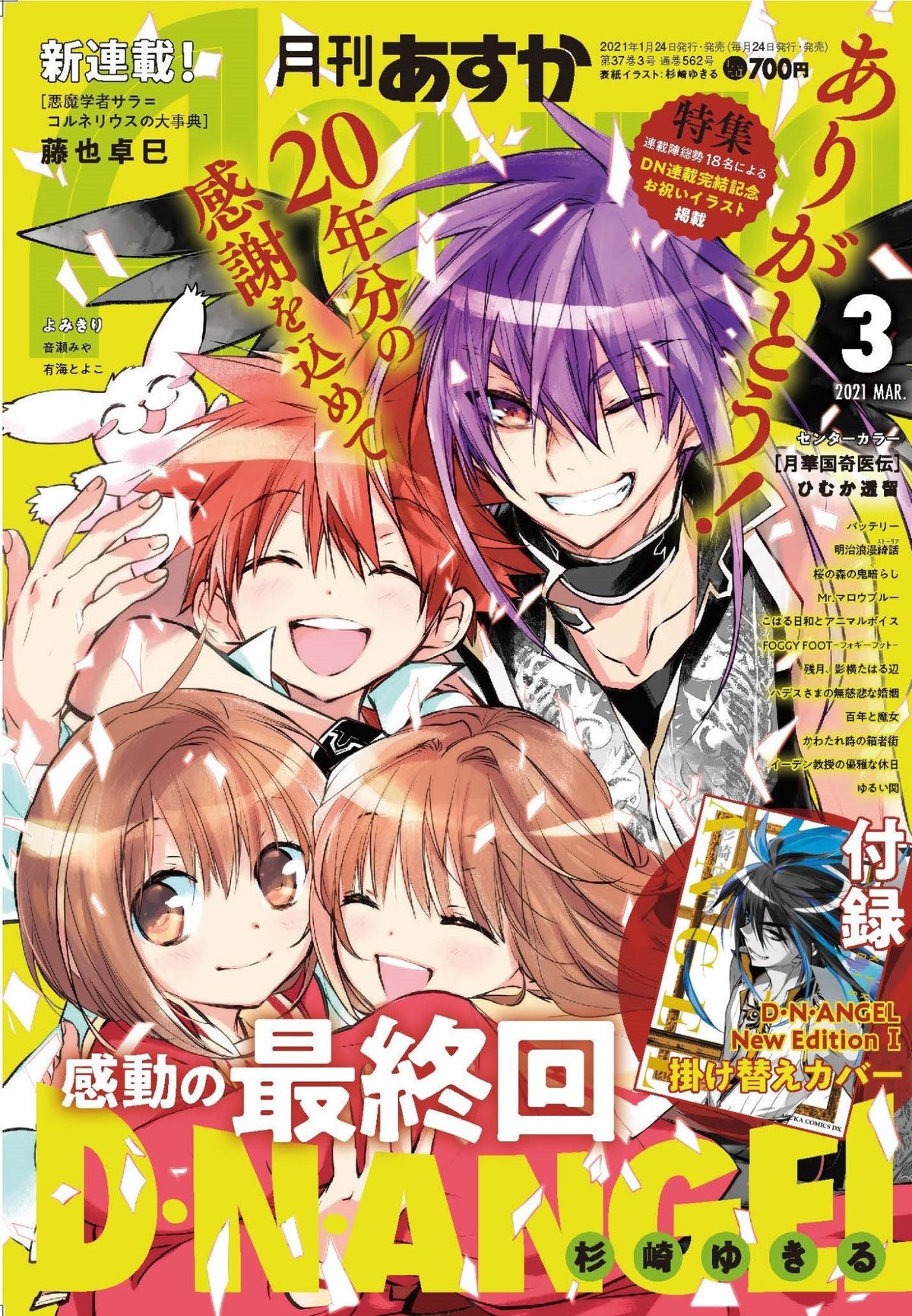 Here's how VIZ describes the D.N.Angel manga:
Daisuke Niwa is an ordinary middle school student with an extraordinary genetic "condition".  Whenever he starts longing for the girl of his dreams, he transforms into the legendary Phantom Thief, Dark! The only way to lift the curse To have his love returned, of course.  But how can Daisuke win the heart of a girl he can't even romance?
Via Crunchyroll