Cross-Dressing Villainess Cecilia Sylvie Is a Spoof of Otome Games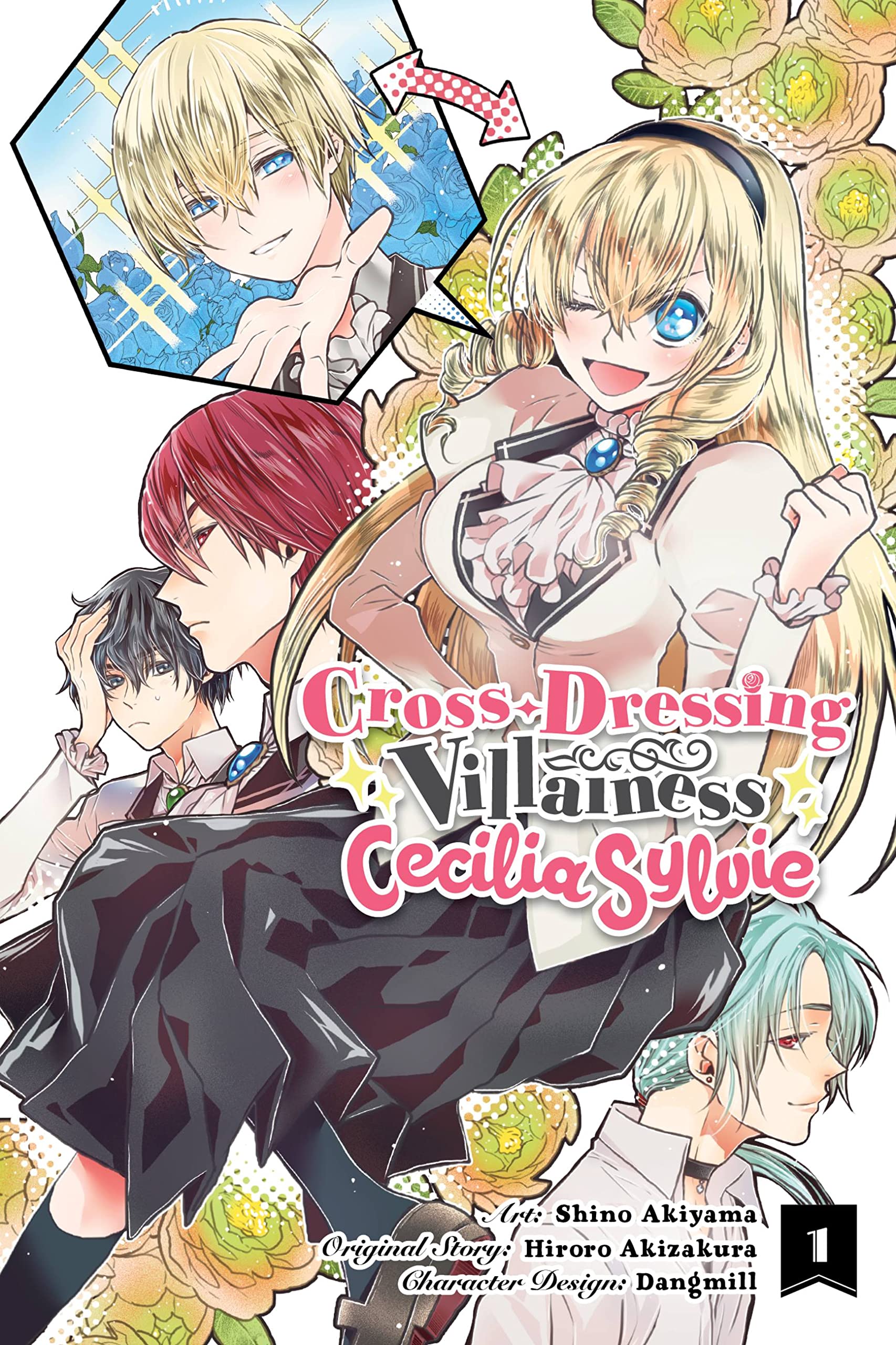 In her previous life, the main character of Cross-Dressing Villainess Cecilia Sylvie was Hiyono, a Japanese girl who loved reverse harem dating sims like Holy Maiden of Vleugel Academy 3. After she died at a young age, she reincarnated — but not as a person or animal. She came back as the villainess in Holy Maiden of Vleugel Academy 3!
As a young girl she recognized the world she was in, and also the fact that the villainess of the game, Cecilia Sylvie, is destined to die no matter what route the player chooses. So even though she's not acting like a bad guy, she'll get the same fate as one. Trying to stop this gruesome ending, she comes up with the theory that if she dresses and passes as a man named Cecil, maybe she can escape a grisly death. After all, Cecil is made up, and not destined for anything.
Part of Cross-Dressing Villainess Cecilia Sylvie is pure spoof — a spoof of otome games as well as a spoof of all the recent isekai reincarnation stories. It relishes being quirky. But it also gets serious at times, with Cecilia's life on the line, and there is even talk about a character who murders other characters in the game. There is also a bit of a flashback to Cecilia's previous life and its untimely end.
There is a lot going on in the otome game she's reincarnated into, and sometimes the story gets bogged down explaining all these details. The pace picks up as the book goes on, especially when Cecilia finds herself in close quarters with one of the bishonen options of the game, Oscar. It's at this point things get a lot more interesting. The artwork fits the story well, including the bishonen cast. It also includes a short prose story from the original author at the end.
Cross-Dressing Villainess Cecilia Sylvie is a manga adaptation of a light novel series of the same name. Yen Press is publishing both versions, and the first light novel was released in January. Despite some of the details bogging down the story early on, the pickup at the end and the relationship with Oscar look promising.
Art: Shino Akiyama
Original Story: Hiroro Akizakura
Character Design: Dangmill
Publisher: Yen Press
____
Danica Davidson is the author of the bestselling Manga Art for Beginners with artist Melanie Westin. She is also the author of its upcoming sequel, Manga Art for Everyone, and the first-of-its-kind manga chalk book Chalk Art Manga, both illustrated by professional Japanese mangaka Rena Saiya. Check out her other comics and books at www.danicadavidson.com.