Complete Shaman King Manga Series Finally Coming To U.S.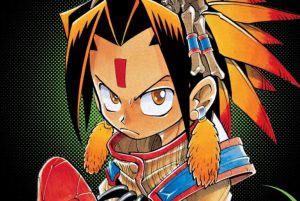 The Shaman King manga spans 35 volumes, but only 32 volumes have been published in America. On top of that, those volumes are now out of print. But there's good news for Shaman King fans—not only is there a new anime in the works, but all 35 volumes of the manga will soon be available in America.
"It's been over 10 years since I've completed Shaman King," said mangaka Hiroyuki Takei. "But finally –– at last –– I can deliver the true ending to the story to the fans in America. It's a message from my heart, and I think it's a particularly important one in this day and age. I hope that it'll reach the hearts of many comrades."
Shaman King had previously been published by VIZ, but now Kodansha has teamed up with comiXology for the new release. Takei is creating new covers for the event, and you can start reading the manga digitally on July 28.
More information will be released tomorrow via the Comic-Con@Home panel, Shaman King: Then, Now & Tomorrow. You can catch it at 5 PM EST.
Via Newsweek
_____
Danica Davidson is the author of the bestselling Manga Art for Beginners with artist Melanie Westin, and its sequel, Manga Art for Intermediates, with professional Japanese mangaka Rena Saiya. Check out her other comics and books at www.danicadavidson.com.