Clover: Collector's Edition [Manga Review]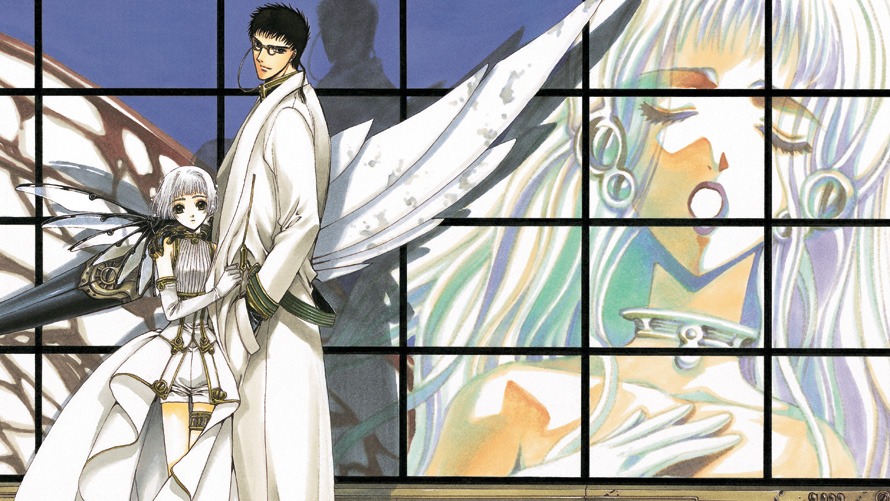 CLAMP has dabbled in a variety of different genres over the years, from romance to magical girl series to gothic horror. Clover, a sci-fi manga that shares some elements with the enduring Chobits, is the closest the team has come to cyberpunk. The elegantly composed pages are filled with steampunk-like tech, complex mechanical designs, and fiber optic connections. It's a wholly unique setting that doesn't look like anything else from CLAMP, and that alone makes it worth a look.
Though Clover has been released in English from other publishers in the past, this hardcover collector's edition is a particularly attractive presentation. A single oversized volume contains the entire short series, so it can be enjoyed in one comfortable sitting.
But the beauty is hardly relegated to the outside. The story follows former soldier Kazuhiko Fay Ryu, who lives in a dystopian nation controlled by five generals. One of them, General Ko, tasks Kazuhiko with delivering precious cargo: a young girl named Su.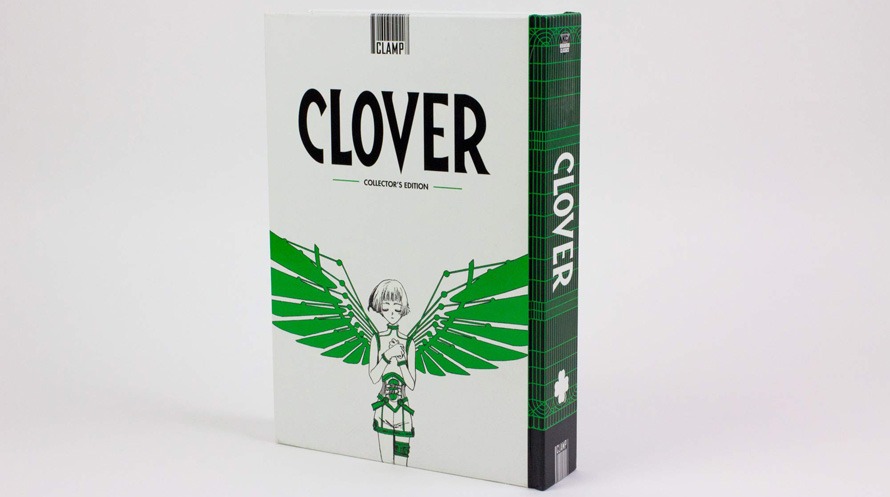 Su is trying to reach a specific destination, and it's Kazuhiko's job to get her there. Unfortunately, they're pursued by a pack of ne'er-do-wells, whom Kazuhiko must take out. Luckily, this mysterious girl comes equipped with some tricks, such as the ability to grow wings and fly to safety.
It soon turns out that Su is part of a top-secret government experiment called the Clover Leaf Project, which seeks out children with latent psychic abilities. Su is a Four-Leaf Clover, the most powerful type, and thus the most highly coveted. As Kazuhiko unpacks the layers of secrets, he realizes that Su is connected to Ora, his lost love who passed away years ago.
Clover isn't always the easiest read; CLAMP keeps multiple plot threads running at once and divides the story into three "phases." But even when the story loses focus, the action is fast-paced and exciting, and the artwork is some of CLAMP's best. Both veteran fans and first-time readers should find something to like.
publisher: Kodansha Comics
story and art: CLAMP
rating: OT