Christoph Waltz to Co-Star In Live-Action Battle Angel Alita?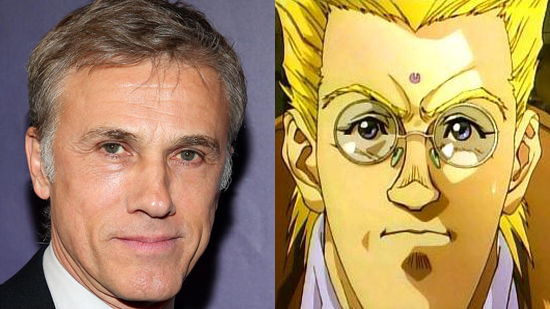 Inglorious news, indeed.
It's been reported that actor Christoph Waltz is in early negotiations to co-star in Alita: Battle Angel, the long-gestating live-action version of Battle Angel Alita.
Waltz's mission, should he accept it, would be to play Doctor Dyson Ido, the scientist and cybersurgeon who, Alita fans will recall, originally pulls the titular character from a scrap heap and gives her new life as a – wait for it – battle angel.
The Austrian actor, who actually looks freakishly like the manga and anime's Daisuke Ido in terms of chin length, is best known for his work in films like Inglorious Basterds, Django Unchained and Spectre.
Meanwhile, it was previously announced that Rosa Salazar (Maze Runner: The Scorch Trails) will star in the film, which is being directed by Robert Rodriquez (Spy Kids, Predators) and produced by James Cameron (Avatar, Avatar 2, Avatar 3, Avatar 4).
Adding an actor of Waltz's calibre to the cast would certainly be an inglorious move.
There will be no snacking in screenings of Alita: Battle Angel!
Source: ANN