Chainsaw Man Opening "KICK BACK" Surpasses 180 Million Global Streams & Counting
Featured Spotlight: Sony Music
Following yesterday's Chainsaw Man finale, we're throwing a spotlight on the music from the show's first season, led by the global success of the series' opening theme "KICK BACK" by Kenshi Yonezu. Released on October 12 alongside Chainsaw Man's premiere in Japan and on Crunchyroll, "KICK BACK" quickly ranked in the top 50 of Spotify's global ranking, making Yonezu the first-ever artist from Japan to achieve this feat. Fueled by the success of the highly anticipated series as well as viral fan videos on TikTok, Twitter, YouTube and other platforms, "KICK BACK" has now surpassed 180 Million streams globally in just 12 weeks, making it one of the most popular anime openings of the year.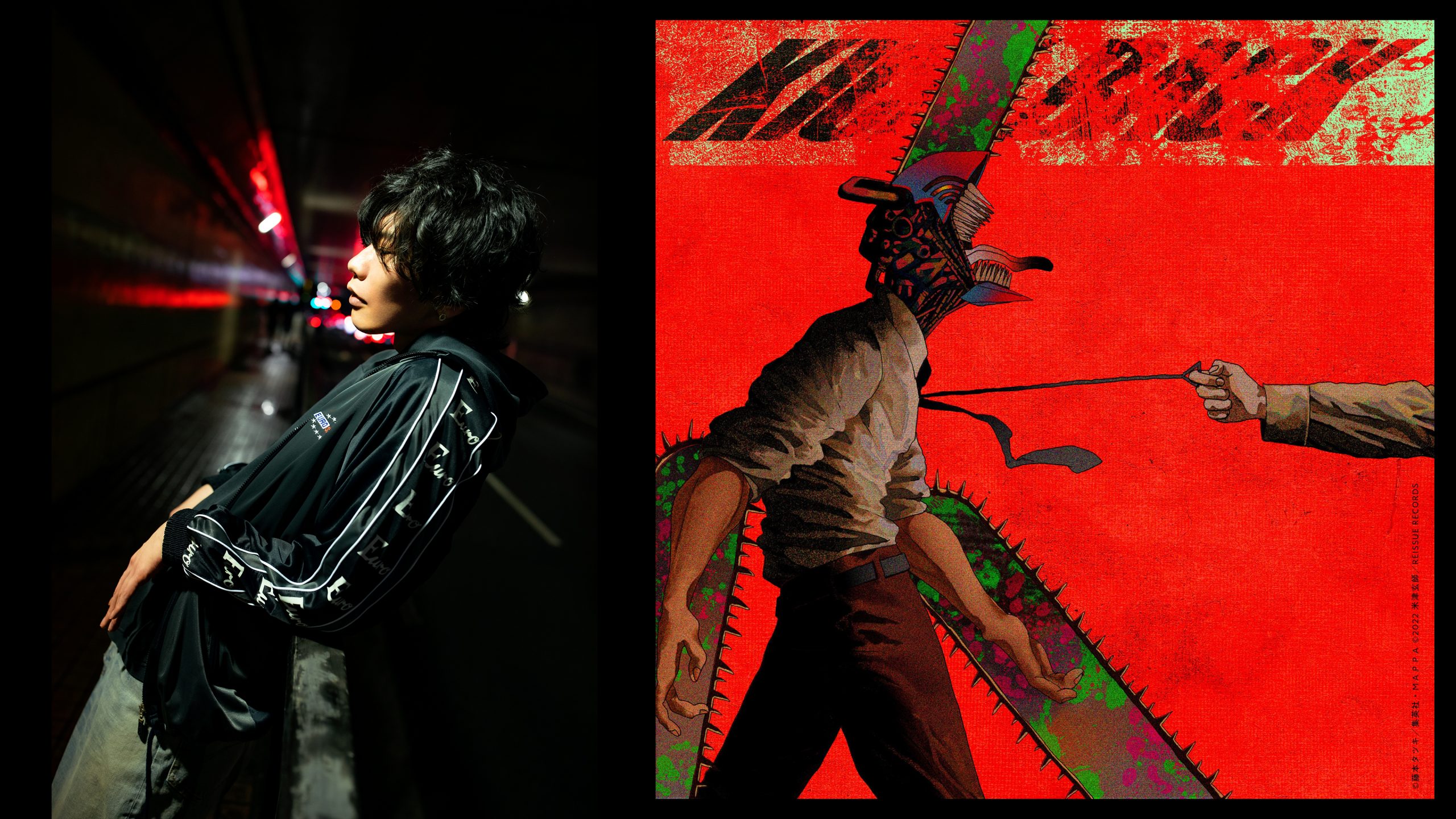 Kenshi Yonezu | KICK BACK Cover Art Illustrated by Kenshi Yonezu
Of fans' reception to the track, Yonezu commented in an interview with Billboard, "I'm happy to see it. Above all else, I think Chainsaw Man is wonderful. The opening animation, especially — I'd say it's the best of any anime I've ever seen."
On his process writing the track, Yonezu adds, "Finding the right sounds for this immensely powerful series was challenging, but I created this song by patiently building it up, one piece at a time. I hope you enjoy listening to it."
In addition to MAPPA's endlessly re-watchable opening credits sequence for the series, Yonezu released several promotional videos following the show's debut, including KICK BACK Dance practice, a live concert performance, behind the scenes videos, and an adrenaline-fueled music video for the track featuring a workout battle between Yonezu & Daiki Tsuneta of millennium parade, who collaborated with Yonezu on the track's arrangements. Fans can also get pumped up like Yonezu with the new "KICK BACK MUKI MUKI ARMS" TikTok filter, which transforms your arms into massive muscles.
But the music from Chainsaw Man doesn't stop there. Each episode of the series also featured a unique ending song by a different artist each week, with new tracks from some of Japan's biggest artists like TK from Ling tosite sigure, QUEEN BEE, Aimer, TOOBOE and more. Chainsaw Man's composer, Kensuke Ushio (Devilman Crybaby, A Silent Voice) also released his original score on three consecutive soundtrack EPs throughout the season, with the third and final volume from episodes 8-12 out today following the season finale.
You can find all the music from this season of Chainsaw Man on Spotify's official Chainsaw Man playlist here.
** This article was sponsored by Sony Music **