Cells at Work! Inspires Spinoff Manga Set in Unhealthy Body
Akane Shimizu's Cells at Work! manga is getting a spinoff next month in the form of Cells at Work! BLACK (Hataraku Saibou BLACK). In this version the blood cells at the center of the story happen to reside in the body of someone who is particularly unhealthy. They have to deal with a "black" environment in which the human in question smokes, has high stress and cholesterol, and drinks too much.
Shigemitsu Harada is the writer, while Issei Hatsuyoshi provides illustrations for the manga, which is set to launch in Kodansha's Morning magazine and the Weekly D Morning digital manga magazine on June 7.
You can see the cells working harder than ever in the visual below.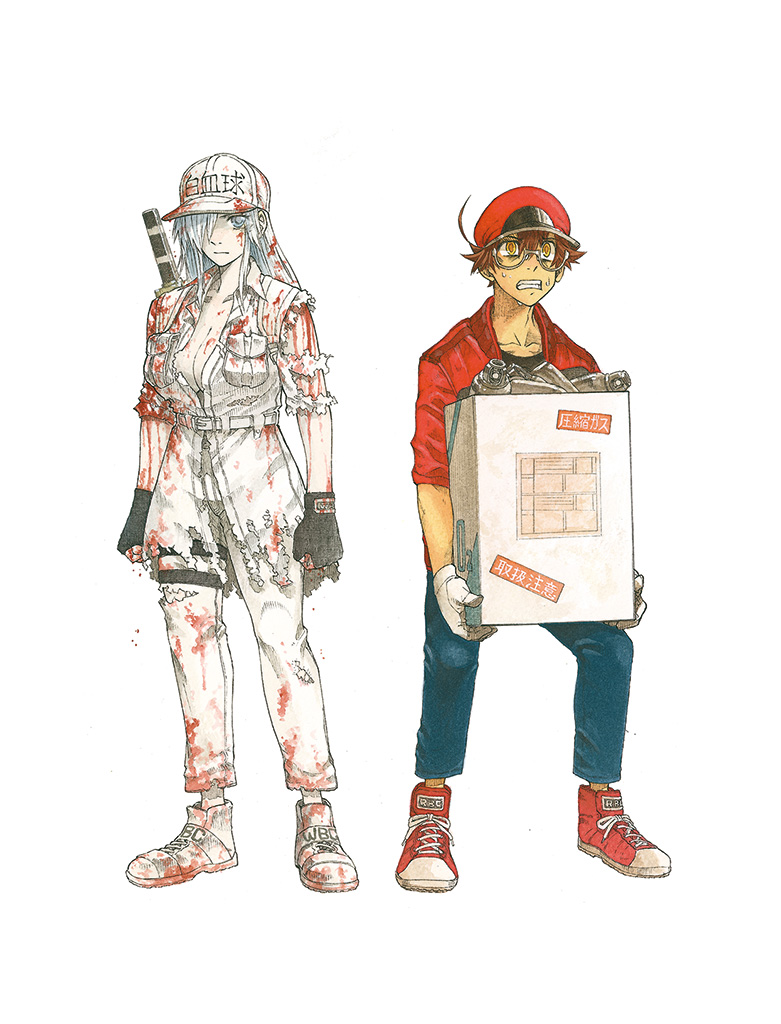 The TV anime adaptation of Shimizu's original Cells at Work! manga premieres this July.