Butt Detective Heads to the Big Screen in First Feature-Length Movie
You can't keep a good butt down, and you certainly can't keep it off the big screen if it's popular enough. We're not sure if those are actual sayings, but they definitely apply to Oshiri Tantei, AKA Butt Detective, which is getting its first feature-length anime film in Japan on March 18, 2022.
Titled Eiga Oshiri Tantei Shiriarty, the movie has Butt Detective facing off against his very own version of Sherlock Holmes's Moriarty, Shiriarty! The role of his nemesis goes to Masaharu Fukuyama, while Mie Sonozaki voices Audrey. You can get a whiff of what's in store in the trailer below.
Visual: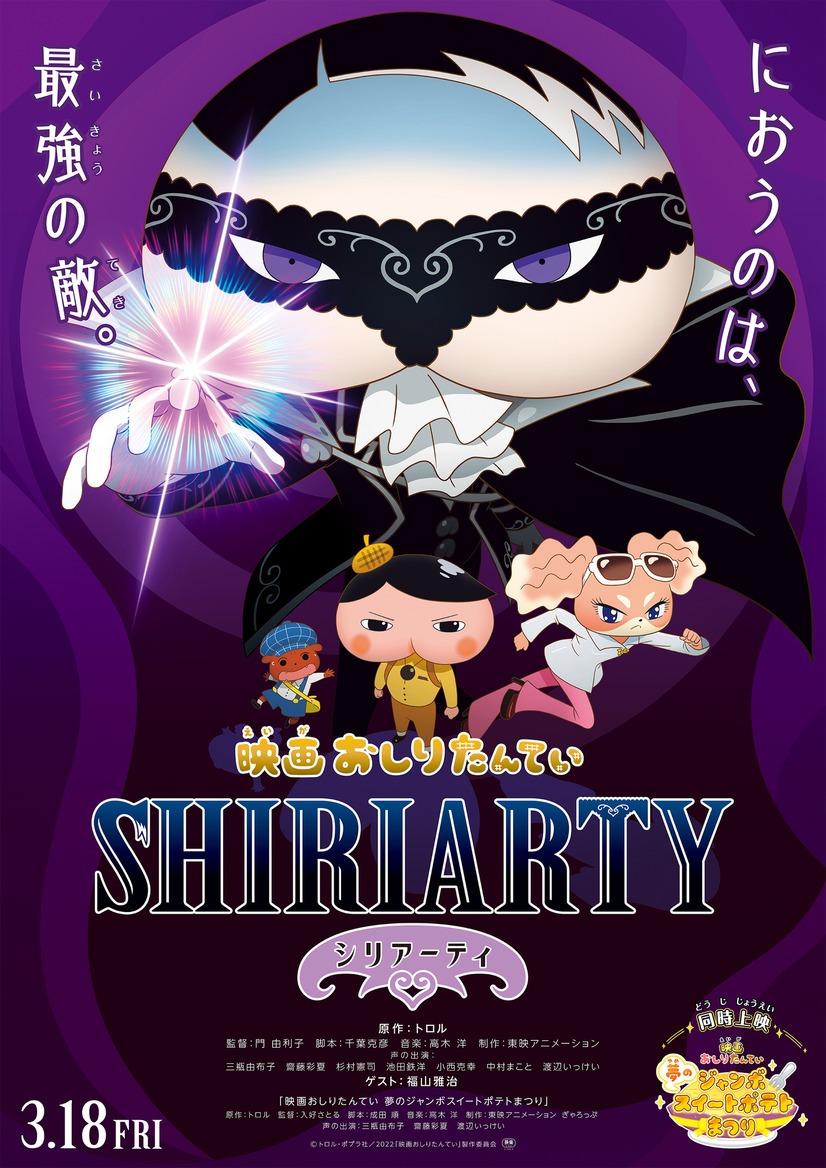 Yuriko Kado is directing the feature-length outing, with Toei Animation on production. When the film opens in Japan on March 18, it will include the short film Eiga Oshiri Tantei Yume no Jumbo Sweet Potato Matsuri (Butt Detective the Movie: The Jumbo Sweet Potato Festival of Dreams), produced at Toei Animation Gallop and directed by Satoru Iriyoshi.