Bungo Stray Dogs Season 3 Gets April 2019 Premiere, Theme Song Artists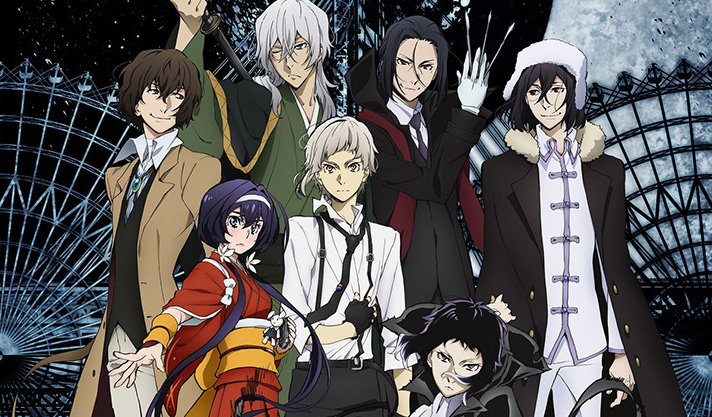 The third season of Bungo Stray Dogs is one a lot of fans have been looking forward to. Now we've learned when the show is set to premiere—and who's going to be performing its opening and ending songs.
Bungo Stray Dogs season 3 will hit the airwaves in April during this year's spring season. The series will bring back the cast and crew from previous seasons (and the Dead Apple film), including director Takuya Igarashi.
The opening theme for season 3 will be performed by GRANRODEO, while the ending will be performed by Luck Life.
The Bungo Stray Dogs film, Dead Apple, hit the net via Crunchyroll this September. Here's how the company describes it:
Six years has passed since the bloodbath known as the Dragon's Head Rush conflict.
Over 500 people with supernatural powers have been found dead — presumably by suicide. The Armed Detective Agency is tasked with the mission to capture Shibusawa Tatsuhiko, the mysterious special ability user thought to be involved. But when Osamu Dazai disappears, the "Demon" Fyodor begins showing his shadow.
Those with supernatural powers, known as Special ability users, are threatened by an onslaught of unprecedentedly powerful enemies, and the city of Yokohama begins falling into a terrifying nightmare.
Atsushi and Kyouka infiltrate Shibusawa's fortress, where they are met by Akutagawa, who delivers an unthinkable truth.
Source: ANN