Blood-C Series Gets New Live-Action Film This Fall
Blood-C, the vampire series from manga creators CLAMP and anime studio Production I.G, is back.
The latest entry in the Blood-C franchise has just been announced in the form of a live-action film out this fall.
The film is called Blood-Club Dolls, and it's due out this fall in Japan.
February 7 saw the release of the film's first trailer, plus a list of cast and crew. It'll be directed by Shutaro Oku, who also helmed last year's Asura Girl: Blood-C Ibun, and star Ryunosuke Matsumura, a stage actor who's appeared in plays based on Blood-C and Ghost in the Shell, among others.
The script will be written by Junichi Fujisaku, who has been a part of the Blood-C franchise since the beginning (and was even a planning assistant on Blood: The Last Vampire).
What do you think of the look of the latest live-action take on Blood-C?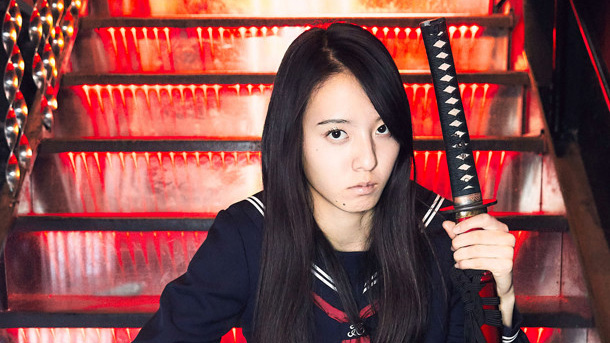 Source: Comic Natalie