Top 10 '90s Anime That Deserve Remakes, According to Japan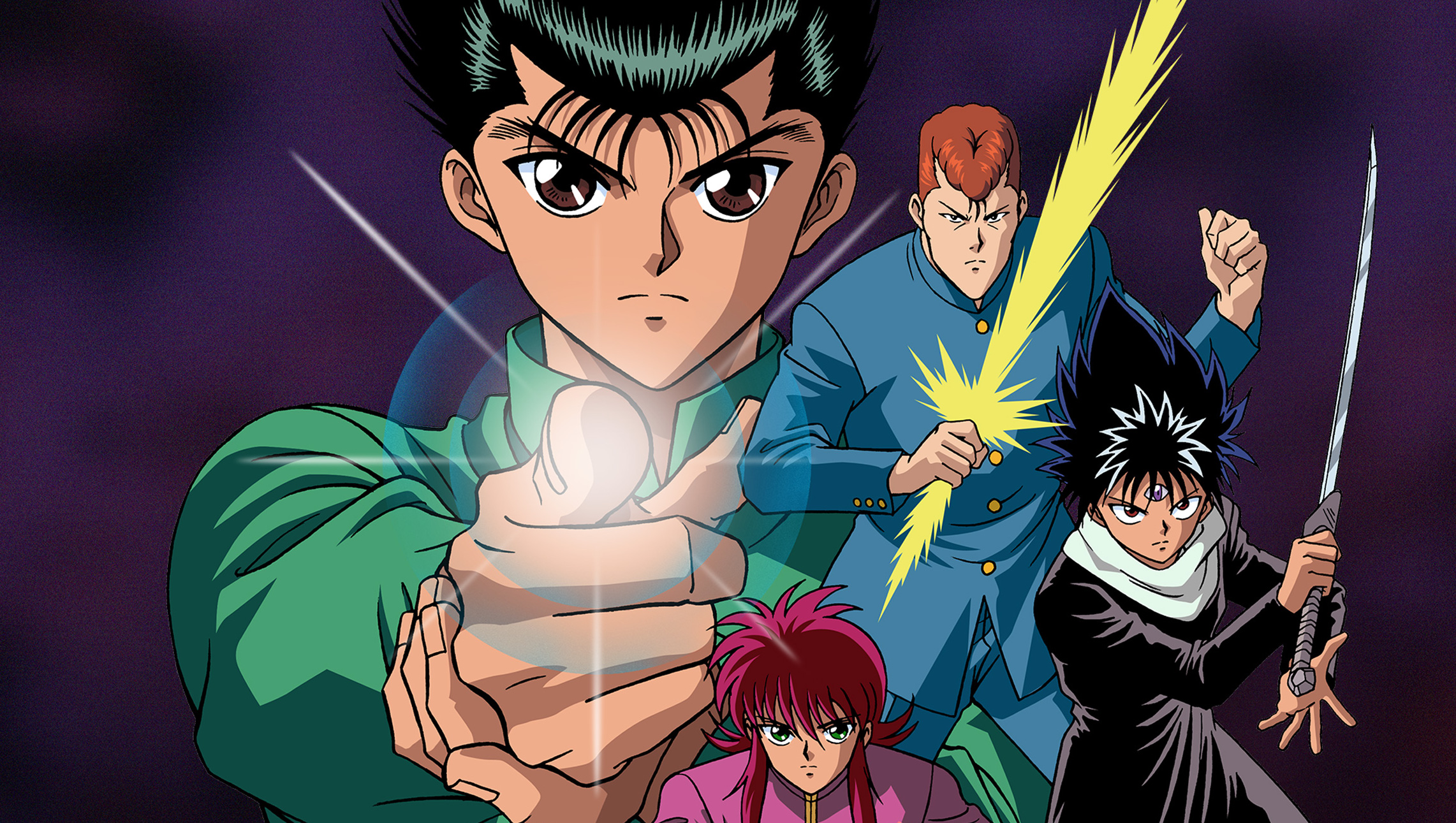 When you think of '90s anime, which series immediately spring to mind? Even if you have a specific favorite, chances are it's already either seen some kind of revival, or perhaps it never stopped running in the first place. After all, it's not like we need Shenron to wish for more Dragon Ball or Sailor Moon anime, right?
Then there are the outliers; the shows that haven't been treated to a dozen remakes or reboots. Japanese survey site Goo Ranking recently polled 3,193 anime fans to find out which shows they think deserve modern remakes. See what they picked below, and start thinking about your own dream lineup in the meantime.
10. Mamotte! Shugogetten (Protect Me, Heavenly Moon Guardian!) (1998-1999)
9. Hell Teacher Nube (1996-1997)
8. Nadia: The Secret of Blue Water (1990-1991)
7. Dragon Quest: Dai no Daiboken (1989-1992)
6. Boys over Flowers (1996-1997)
5. New Century GPX Cyber Formula (1991)
4. Rurouni Kenshin Meiji Kenkaku Romantan (1996-1998)
3. YuYu Hakusho (1990-1994)
2. H2 (1995-1996)
And the number one spot goes to…
1. Slam Dunk (1993-1996)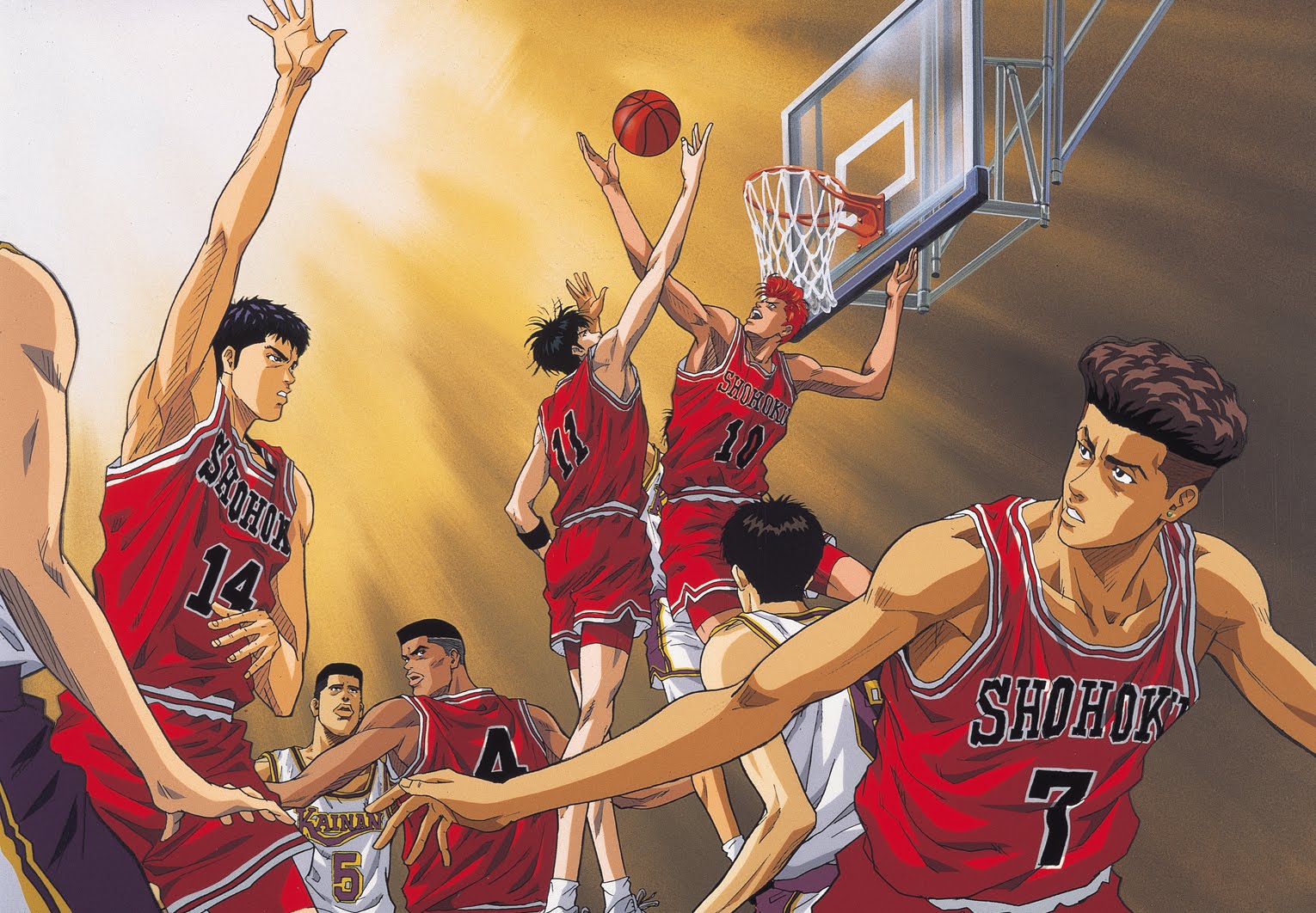 Takehiko Inoue's basketball manga Slam Dunk is one of the most popular series of all time in Japan, so it's no surprise to see it topping the list. That one received 298 votes, which pushed it out just ahead of the anime adaptation of Mitsuru Adachi's high school baseball series H2, which received 285 votes.
YuYu Hakusho was a little further back with 215 votes, proving that even one of the most celebrated shonen battle manga can't quite get ahead of the sports-based sensations.
If you're curious about the others, here's how the rest of the 60-odd series chosen lined up:
11. Magic Knight Rayearth
12. Fushigi Yugi
13. Kamikaze Kaito Jeanne
14. Mobile Suit Gundam Wing
15. Martian Successor Nadesico
16. Marmalade Boy
17. Cowboy Bebop
18. Ghost Sweeper Mikami
19 (tie). Baby and Me
19 (tie). After War Gundam X
21. Midori no Makibao
22. Ping-Pong Club
23. Akazukin Cha Cha
24. Kodomo no Omocha
25. Magical Taluluto
26. Goldfish Warning!
27. Master Keaton
28. Flame of Recca
29. Hime-chan's Ribbon
30. Revolutionary Girl Utena
31. Nangoku Shonen Papuwa-kun
32. Neighborhood Story
33. Mobile Suit victory Gundam
34. Karekano: His and Her Circumstances
35. Clamp School Detectives
36. Mobile Fighter G Gundam
37. Tottemo! Luckyman
38. Saint Tail
39. Record of Lodoss War: Chronicles of the Heroic Knight
40. Ninku
41. NG Knight Ramune & 40
42. Aoki Densetsu Shoot!
43. Super Bikkuriman, The Vision of Escaflowne
45. Mama Loves the Poyopoyo-Saurus
46. Sorcerer Hunters
47. Sorcerous Stabber Orphen
48. Starship Girl Yamamoto Yohko
49. Turn A Gundam
50. Ore wa Chokkaku
51. Getter Robo Go
52. Nurse Angel Ririka SOS
53. Chiisana Obake Acchi Kocchi Socchi
54. Dokkiri Doctor
55. Maze the Megaburst Space
56. Musashi, the Samurai Lord
57. Marude Dameo
58. Fancy Lala
59. Excel Saga
At least one of those is panning out so far, since there's a new Sorcerous Stabber Orphen anime on the way. What '90s series are on your remake wish list?
Source: Goo Ranking via SoraNews24