Attack on Titan Musical Shows Off Dramatic Action and More in Digest Clip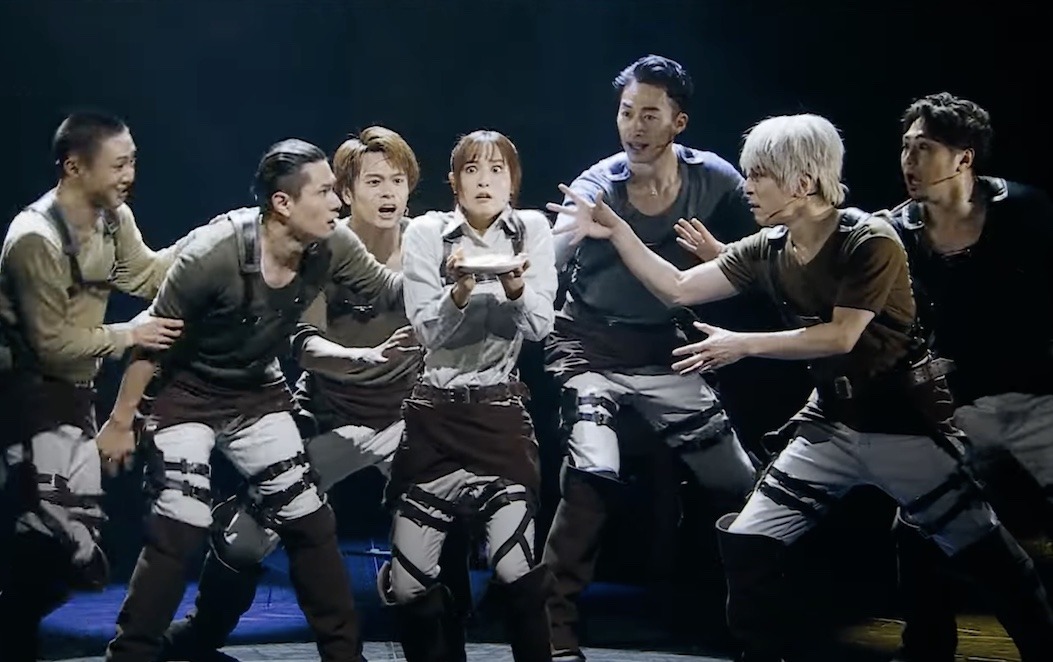 If you've been wanting to see a well-rounded example of how the Attack on Titan musical plays out, the official YouTube channel came through with a handy digest video. Attack on Titan -the Musical- kicked off with a three-day performance at Osaka's The ORIX Theater on January 7, and it's now playing at Tokyo's Nihon Seinenkan Hall January 14-24. Now we can get a look at how it adapts the drama and action of Hajime Isayama's recently-concluded series in the video below.
The project is being directed by Go Ueki (Hypnosis Mic Division Rap Battle Rule the stage), with Masafumi Hata handling the script, KEN THE 390 directing the music, and Kaori Miura on lyrics.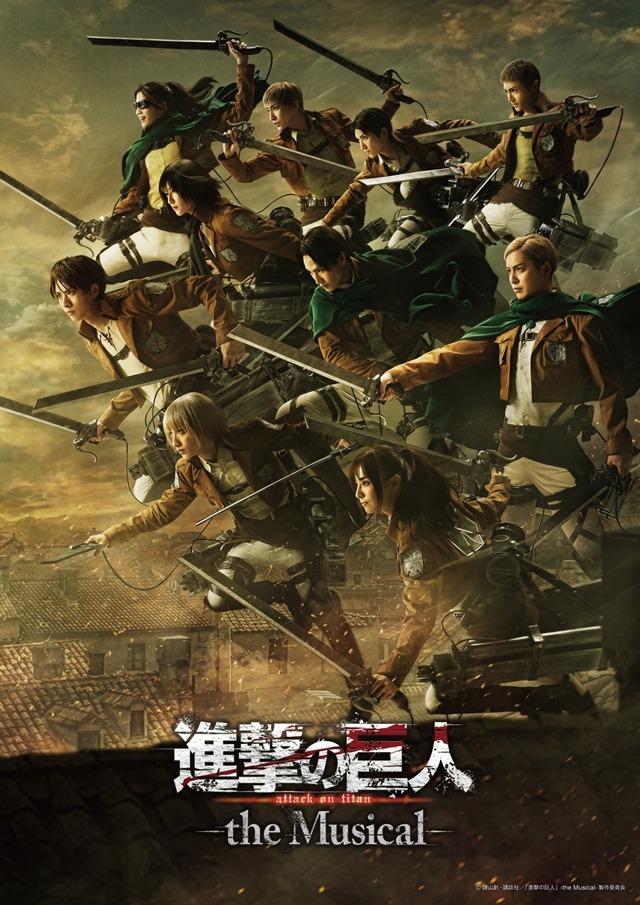 Cast:
Eren – Kurumu Okamiya
Mikasa – Sara Takatsuki
Armin – Eito Konishi
Jean – Yu Fukuzawa
Marco – Kazuaki Yasue
Connie – Tomoya Nakanishi
Sasha – Sena
Hannes – Mitsu Murata
Keith – Takeshi Hayashino
Dimo – Masanori Tomita
Carla – Mimi Maihane
Grisha – Mitsuru Karahashi
Hange – Riona Tatemichi
Levi – Ryo Matsuda
Erwin – Takuro Ohno
Blade Attackers (ensemble) – Toyotaka, RYO, gash!, SHINSUKE, HILOMU, Dolton, KENTA, GeN, KIMUTAKU, Hiroaki Shimo, Shinya Shimokawa, Ryo Yokota, Ryuma Hashido, Ayaka Nakanishi, MARISA, Yukiko Matsumoto, Riku, NONN, Tatsuki Kawashima
Via Crunchyroll News