Atlus Announces Persona 4: The Golden for North America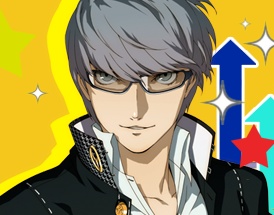 Persona 4: The Golden puts the much loved PlayStation 2 RPG on PlayStation Vita with a number of enhancements. It hits Japan on June 14, but don't worry about it skipping over us in the process. Atlus sent out a press release this morning announcing Persona 4: The Golden for North America sometime this fall.
Here's what Atlus had to say about the enhanced RPG in its release:
…following in the footsteps of Shin Megami Tensei®: Persona®3 Portable™, the second highest rated PSP system game of all time (gamerankings.com), Persona 4 Golden for PlayStation Vita offers an enhanced and expanded portable version of the highly acclaimed original. Visuals have been beautifully remastered to take advantage of the PS Vita's crisp, vibrant 5″ OLED display. The game's aural presentation is better than ever, with 1.5 times the voiced dialogue of the original release. A new online dungeon rescue feature allows users to call on other players for assistance when they are about to die in the TV world. Persona 4 Golden is also overflowing with new content: new Personas to collect; new story events along with an all-new character; stunning new anime cutscenes, which include a new opening animation with a new song from master composer Shoji Meguro; a host of fan suggested tweaks and changes, and much more!
In case you missed it, here's the lighthearted "Pop" trailer that was recently streamed alongside a darker "Serious" spot: