Assassination Classroom Season 2 To Cover Manga Finale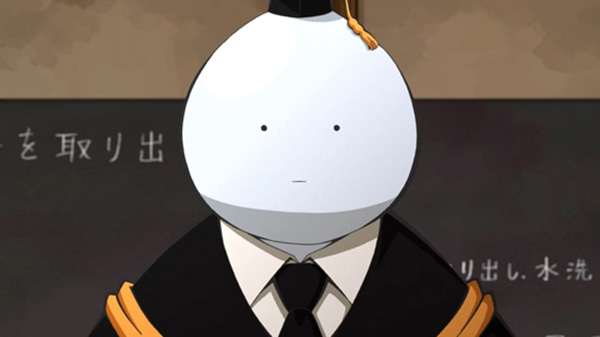 Koro-sensei: not sure how to feel about this information.
A few days ago we reported the manga version of Assassination Classroom is coming to an end, prompting many fans to ask, "okay, but whaddabout the anime?"
Well, those hoping for a third season of the currently-airing anime are in for a bit of an assassination of the heart, as it appears the anime will follow in the manga's footsteps and come to a close.
At least, that's the word from an interview with director Seiji Kishi, who says the second season anime will go all the way up to the final chapter of the manga.
We suppose that doesn't totally eliminate the possibility of another season (or cour, as the kids call 'em these days), but it would make season three an original story. Plus, we assume there's going to be some assassination going on at the end there, precluding much of a continuation.
Season two, which began airing at the beginning of this year, is currently up to up to episode seven of its scheduled 25. Both the final chapter of the manga and the second live-action film are set to be released in March, making it a busy (and emotional) month for fans of the series.
Source: ANN