Anime Pioneer and Miyazaki Mentor Yasuo Otsuka Passes Away
Sad news came out of Japan this morning with the announcement that one of the legends of the anime industry, Yasuo Otsuka, has passed away. Studio Ghibli producer Toshio Suzuki—who Otsuka served as mentor to among many others—shared the news while accepting his anime achievement award at the Tokyo Anime Award Festival. Otsuka was 89 years old.
Beyond Suzuki, Otsuka is known for serving as mentor to a number of influential anime creators during his time at Toei Animation. Not only was he the direct supervisor for Hayao Miyazaki when the revered Ghibli director first started at Toei, he also mentored Isao Takahata in the early stages of his career. Others either directly mentored or influenced by Otsuka include Yoshifumi Kondo (Whisper of the Heart), Yoshiyuki Sadamoto (Neon Genesis Evangelion), Gisaburo Sugii (Touch), and many more.
Pictured below, from left to right, are Hayao Miyazaki; former Shin-Ei Animation president, the late Daikichirou Kusube; and Yasuo Otsuka, via Toyo Keizai: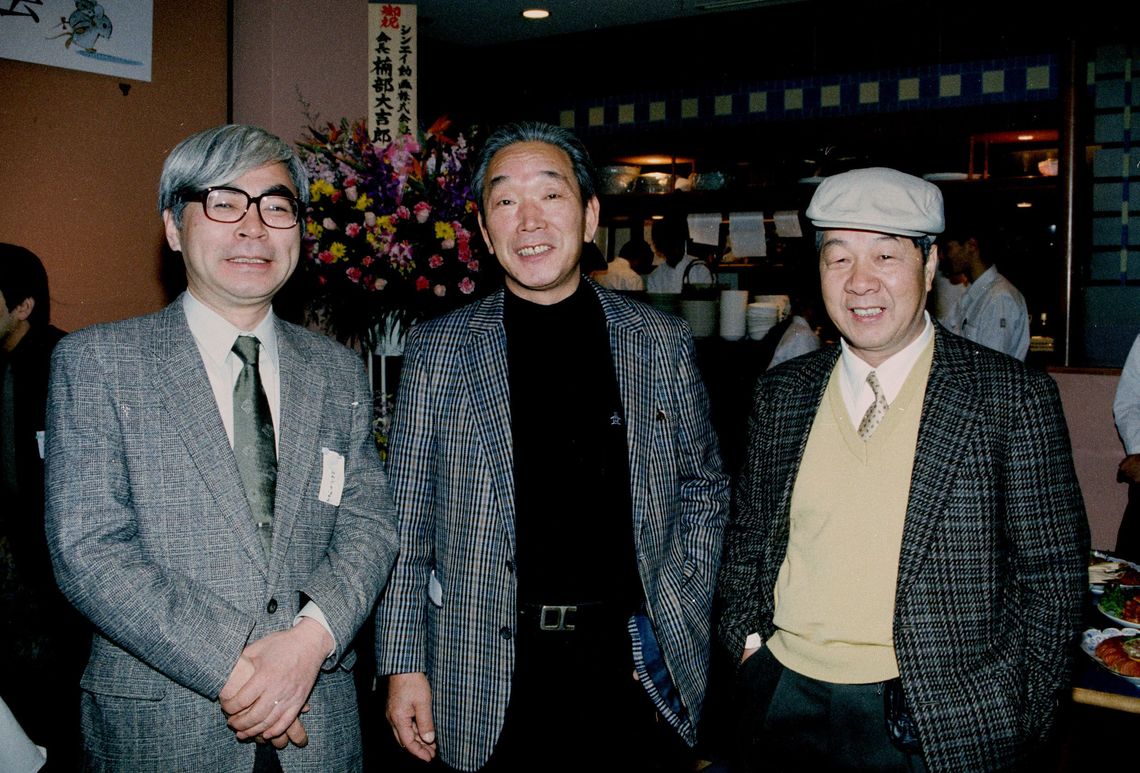 After working at Toei Animation, Otsuka moved on to A Production—currently known as Shin-Ei Animation—in 1968, and then Telecom Animation Film in 1979. Throughout his career the animator worked on titles ranging from Tale of the White Serpent to the first Lupin the Third series (among many other Lupin works), Future Boy Conan, and more.
Here's what Toshio Suzuki had to say during his announcement: "The person who has helped me get here the most is Yasuo Otsuka-san, who passed away this morning, which, for me, made today deeply meaningful. I would like to express my deepest gratitude to him. May he rest in peace."
To say that Yasuo Otsuka was a big deal in the development of anime as we know it would be a massive understatement. Our thoughts go out to his friends, family, and everyone he inspired over the years.
Via Crunchyroll