Anime Couples That Have Us Upping Our Marriage Goals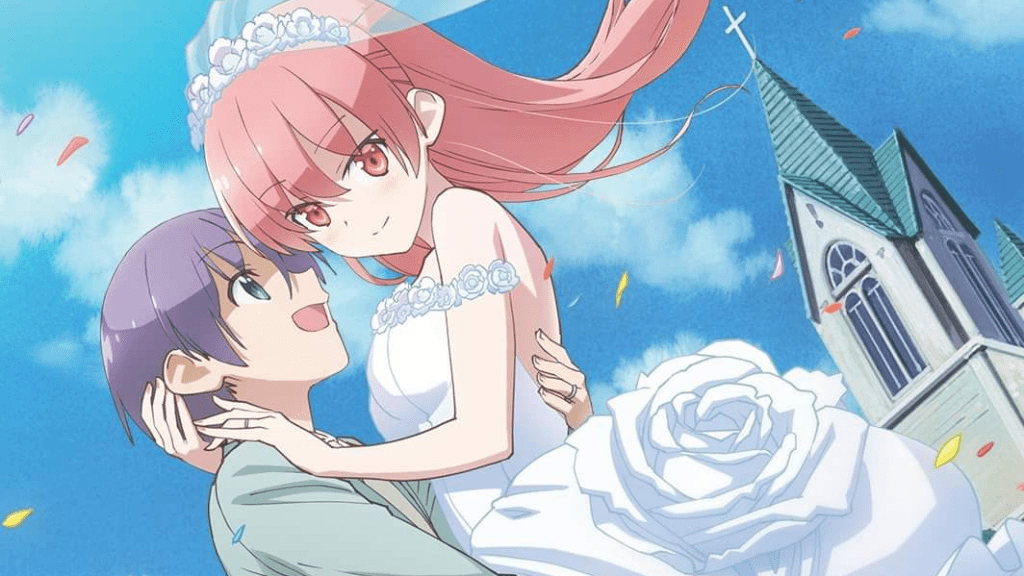 Romance is a beautiful thing — or, at least, it can be. When it hits right, you get those anime couples that are so cute and loving, you just can't look away. Married couples in anime are often relegated to secondary characters or post-finale stories. But once in a while, we get to follow a pair that's tied the knot and whose love is still going strong.
Here are some married anime couples we just love. And who have maybe, just a little, spoiled us when it comes to relationship goals.
Sig and Izumi Curtis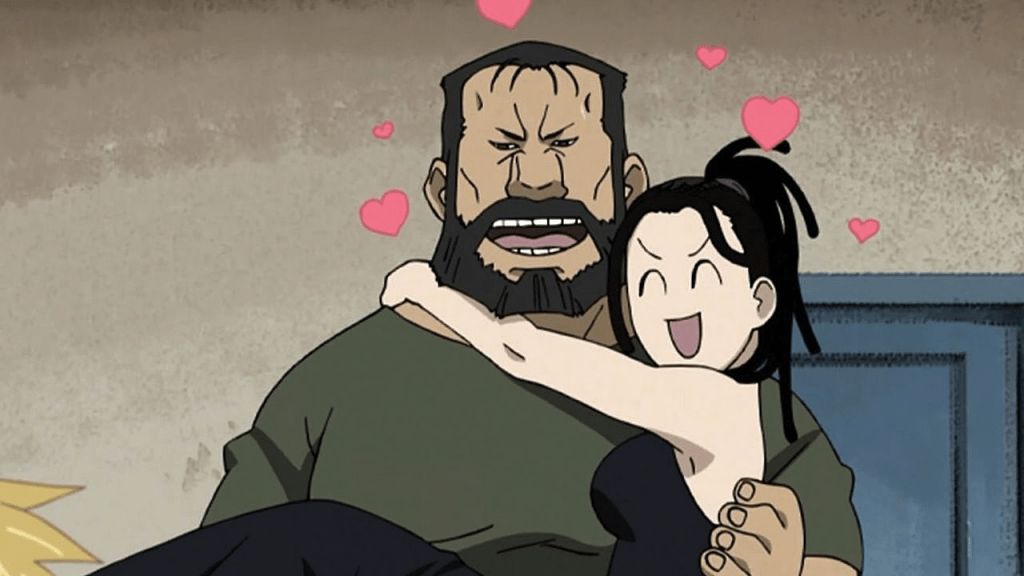 Fullmetal Alchemist: Brotherhood has no shortage of both tortured relationships and pure ones. On a good day, you get a little of both. For our money, the Curtises are a top tier anime couple. Even if you wouldn't expect it at first.
Given the Elrics' memories of their mentor Izumi, and the stoic look of her husband, they make a terrifying duo at first glance. But these two are so in love, it isn't even funny. (Seriously. They've also been through some real heartbreak.) You also find out pretty quickly never to mess with either half of this power couple, because the other will have something to say about it. And let's be real: the tougher a couple looks, the cuter it is when you see how madly in love they are.
Watch Fullmetal Alchemist: Brotherhood
Isamu and Ai Amami
The first characters we meet in 90s brave show GaoGaiGar are the Amamis: a childless couple who wish on a star for a baby of their own. The star turns out to be a freaking robot space lion… but the good news is, it does have a baby for them.
The adoptive parents of young hero Mamoru Amami are pretty much the sweetest parents ever. It's a good thing, too, as Mamoru has a big and dangerous destiny ahead of him. Accompanying cyborg Guy Shishio during his alien battles is no small feat. And his work doesn't end there. But this anime couple is supportive and loving, both of each other and their kid. Even when things get super dangerous.
Nasa and Tsukasa Yuzaki
This season's fresh anime couple, Nasa and Tsukasa of TONIKAWA: Over the Moon for You is a bit different from our previous entries. They barely know each other and are already all in on married life. So far, that means getting used to each other's names, holding hands, and shopping for futons. All while remembering that, yes, they are married. And holding hands is totally okay. Yes, even in public.
The mystery surrounding Tsukasa, and her constant comparisons to the legendary Kaguya-hime, mean this sweet duo always has a edge of anxiety to it. At least, from the viewer's point of view. And maybe Nasa's. But right now, these newlyweds are full of wide-eyed wonder at all the nuances of married life. And, well… it's just so cute.
Watch TONIKAWA: Over the Moon for You
Any other married anime couples you think are just the cutest?